Dugong Bay Spuddle

Beez Neez now Chy Whella
Big Bear and Pepe Millard
Tue 31 May 2016 22:57
Dugong Bay Spuddle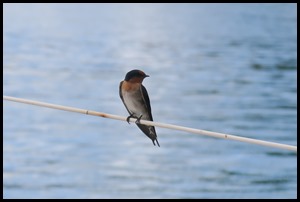 We ate our lunch to the happy trilling of our visitors.
We jumped into Baby Beez and set off from the anchorage to explore.
Wherever we looked we were surrounded by trees fringed with rocks.
A spot of rock watching, not done since Refuge Bay. A hunter keeps his beady eyes open, so well camouflaged.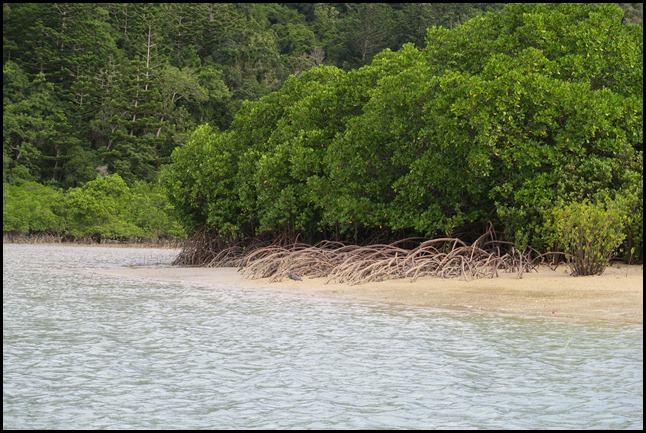 Round the corner there was a little sand, then mangrove in front of the trees.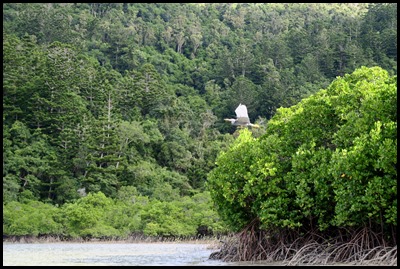 Then just mangrove and trees.........
...... and a pair of oystercatchers.
From Beez we went nearly two miles as far as we could until things got too shallow.
Million of trees completely protected.
A lone tree in the shallows.
We passed the back of some rocks, the biggest called Lady Islet, where we saw a pair of pied oystercatchers. Leaving them to their afternoon scruffing about we left the islet and headed back to Beez.
Busy clouds.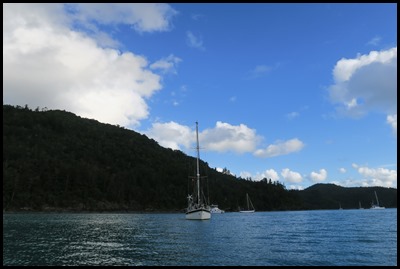 Home for games.
ALL IN ALL SUCH A VAST AREA OF UNSPOILT WILDERNESS
WONDERFUL TO SPUDDLE AGAIN
---