Bear's Island aka Ile Jacobin

Beez Neez now Chy Whella
Big Bear and Pepe Millard
Tue 25 Jun 2019 23:47
Bear's Island aka Ile Jacobin, Salomon Islands
As soon as the Patrol Vessel carrying Yolanda and Donald left to pick up the rest of the team who were enjoying a snorkel we headed over to Bear's Island, next to Pepe's.
A lovely sandy beach.
Looking left toward Pepe's Island, Fouquet further left.
Where the atoll water meets the seaward current – a sandbar with rip waves.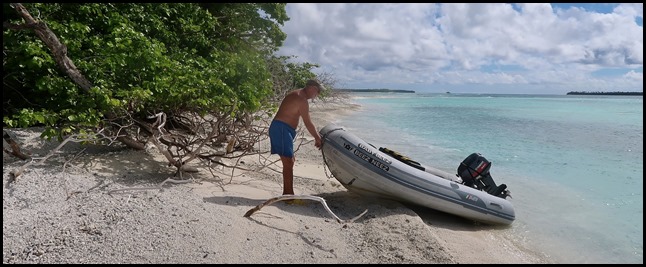 Beaching Baby Beez.
The leader of the welcome committee, weapons at the ready.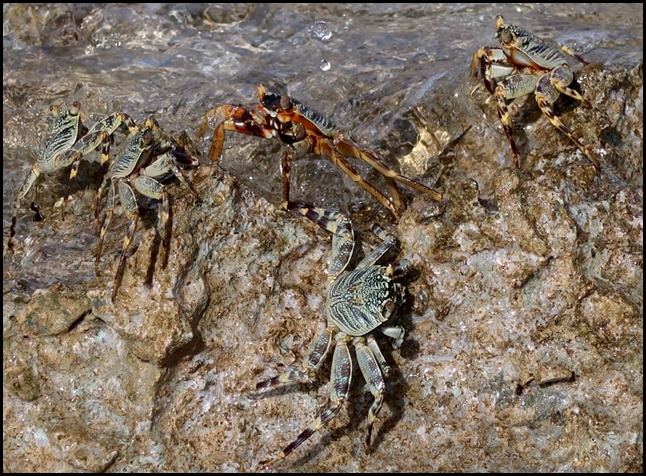 Crabs everywhere.
A hermit crab, I settled him back – a very smart house.
We started out clockwise bimbling over the old coral, looking out to sea.
A chap with his hands on a snail.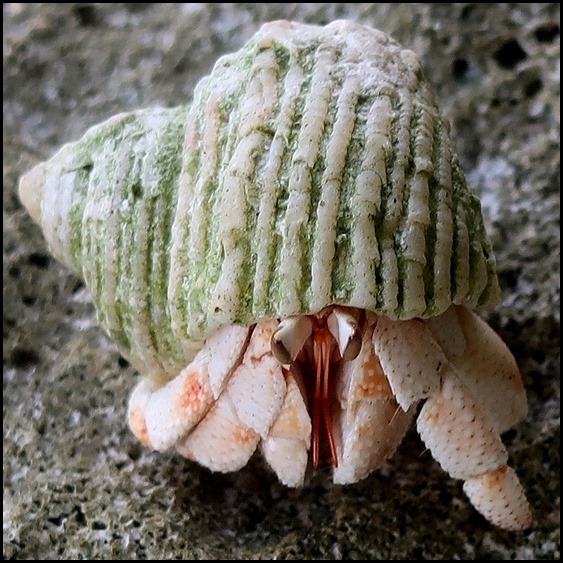 This chap didn't flinch and carried on about his business.
Boxing gloves ???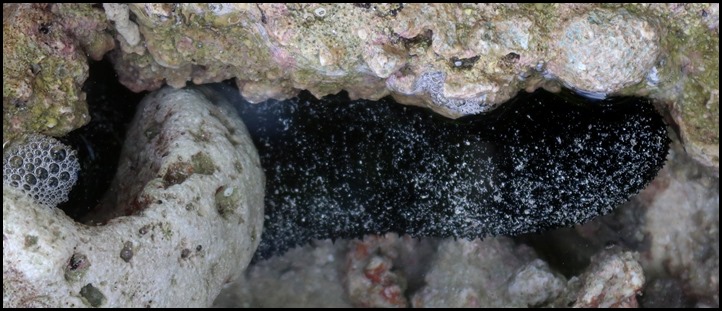 A fat sea slug under a rock overhang.
The far side of the island, Ile Anglaise in the distance.
A regional meeting of hermits.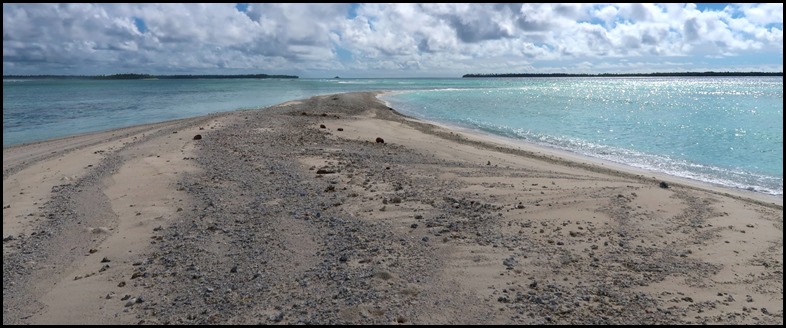 Looking toward Boddam (left) and Anglaise (right) across an even bigger sand bar than the other side.
Heading back to Baby Beez.
After a lovely snorkel off the beach, we headed back to Beez to find the friend that buzzes just overhead has taken up post as guardian at the top of the mast.
ALL IN ALL PLEASED IT IS BIGGER THAN MY ISLAND
BUSY CRABS NOT AS PRETTY AS PEPE'S ISLAND
---