Crater Bay - Vince's Drone Pictures

Beez Neez now Chy Whella
Big Bear and Pepe Millard
Fri 13 Sep 2019 23:57
Vince's Drone Pictures – Crater Bay
No sooner than Vince had arrived to dive on Beez adenoid (as named by Rob of Fob – anode) than his cup of tea was forgotten to fly his drone. On the solar panel, green light and off.
Watching us, watching it.
Looking toward the marina.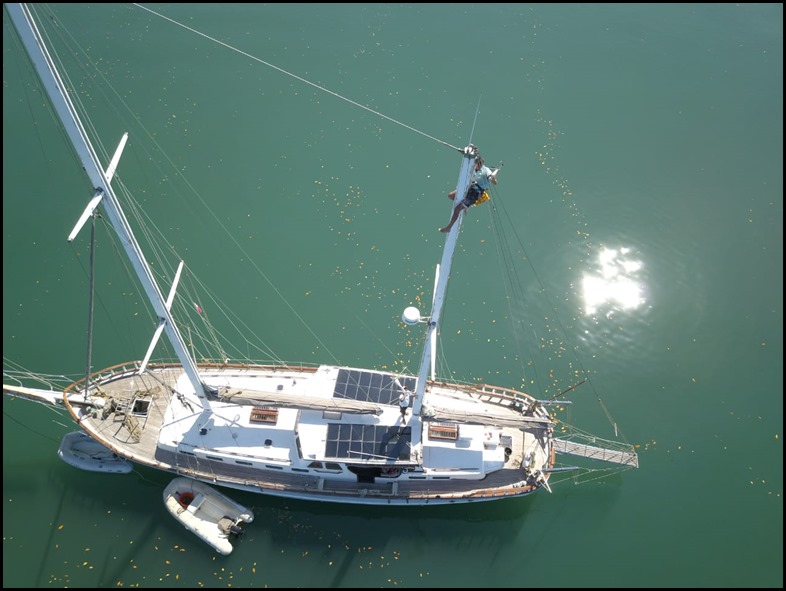 Checking on Alain next door.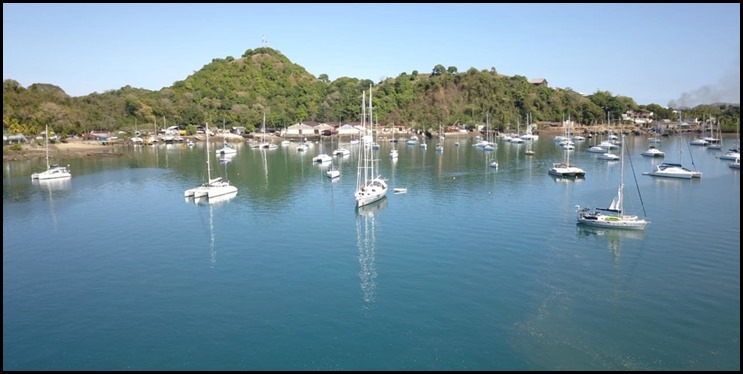 The anchorage.
Beez Neez at the bottom of the picture.
I changed this one to B+W for a change.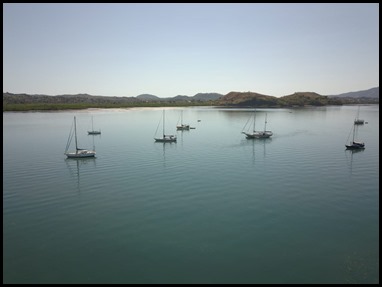 Off it went and back it came.
Dusk back in Hellville.
ALL IN ALL SLICK WITH GREAT PICTURES
REALLY, REALLY GOOD
---