J+S Sports Day

Beez Neez now Chy Whella
Big Bear and Pepe Millard
Thu 21 Jun 2018 22:57
Jack and Seth Sports Day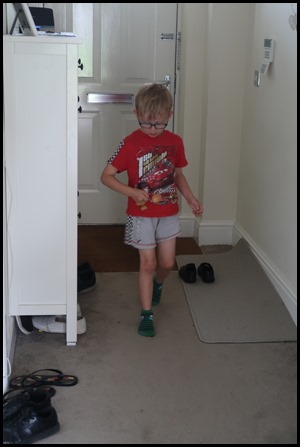 The evening before Sports Day, grandpa hard boiled some eggs for a practise with Seth. Very soon he was zooming up and down the hall.
Next, it was to pose with his egg whilst we looked up some ostrich factoids for 'Show and Tell'.
Race time, Seth (yellow top) confidently took his marks and set off like a rocket. Well in the lead, oops, egg dropped.
Quite satisfied with Third Place and points for the Yellows.
A short while later it was time to form up for the sprint. Seth took off well.
Not a favourite, Seth finished joint fifth, a good effort.
Next, it was Jack's turn to form up (second from right) for the bean bag relay. We had talked strategy and decided as a team that Jack should go for the furthest bean bag first, then the second and lastly, the nearest one allowing for a good sprint finish. Sadly, something went to pot after the furthest bag was safely stowed, a bit of a fumble and he collected the first one second and hesitated at the drop before setting off for the second bean bag.
A strong sprint finish.
A wonderful lunge for the line but no placing.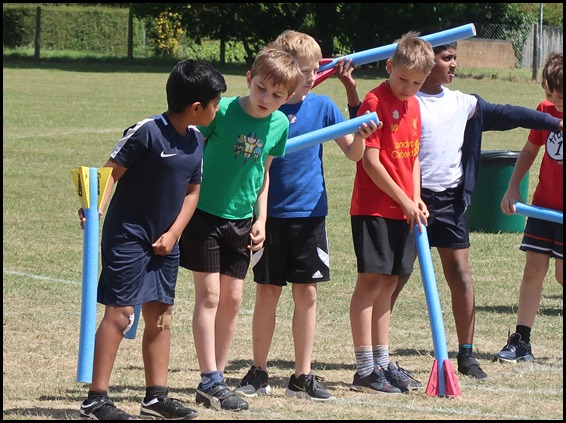 Later, Jack was back for the javelin.
A huge amount of pre-throw conditioning.
A great launch. We put it down to several others getting 'windage' thereby robbing Jack of a place...............
ALL IN ALL SUNNY SMILES, SUNNY EFFORT AND SUNNY WEATHER
GREAT FUN WAS HAD BY ALL
---