To Koh Rok Noi

Beez Neez now Chy Whella
Big Bear and Pepe Millard
Fri 3 Feb 2017 23:57
To Koh Rok Noi
The view from my bedroom window this morning (pity about the anchor ball) and the real thing as we set off at two for our sixteen mile motor.
Leaving the lovely Koh Muk behind.
Scenery over to our right.
A little bird rests on a piece of rubbish and we have to keep an eye out for our 'usual friends'.
We pick up a National Park buoy and are amazed at how clear the water is.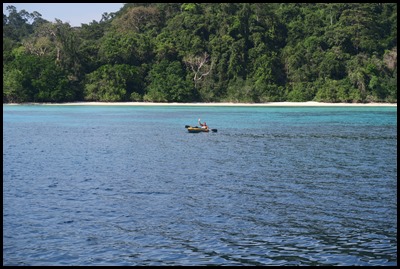 I nip off in the kayak for a reccy and soon go in to snorkel.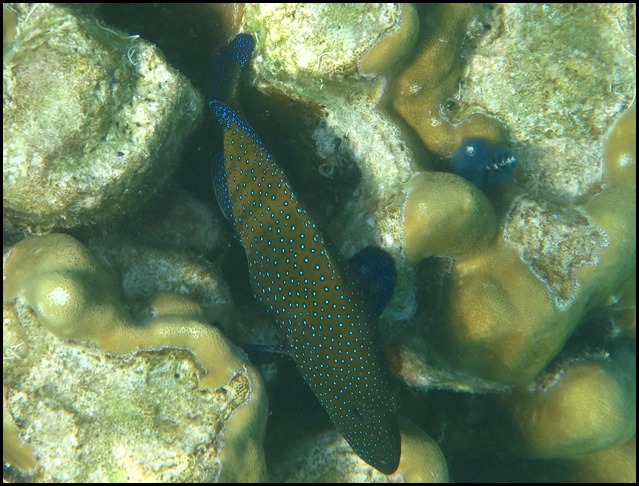 This spotty chap thought he was invisible........
Mr Fish, parrot and trunk were nice to see.
Cleaner wrasse and customer.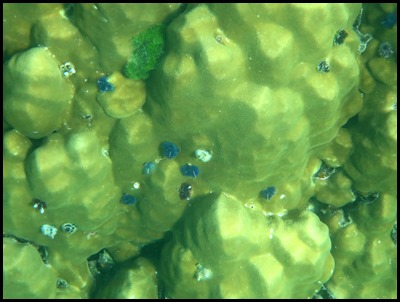 Snooty whimple and smashing to see Christmas tree worms again.
Huge clams everywhere.
Always a treat to see.
A massive anemone (partly closed) and friends. A wonderful snorkel.
We played games and enjoyed the passage turning pink.
A single cloud behind us lit by the sun setting – this would give us torrential rain a couple of hours later.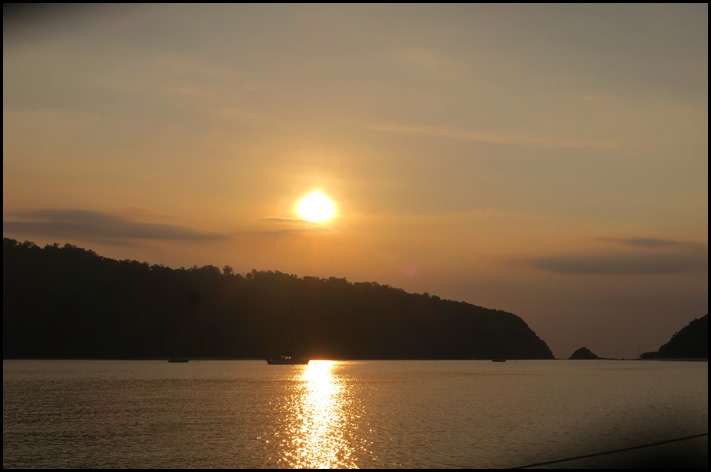 Sunset.
ALL IN ALL SO PRETTY AND SO LOVELY TO SNORKEL IN CLEAR WATER
BEAUTIFUL PLACE, WOULD LOVE TO COME BACK
---