NEWSFLASH - Jack update

Beez Neez
Skipper and First Mate Millard (Big Bear and Pepe)
Tue 18 Nov 2008 23:58
Jack Update
'Our little trooper' with all his wires. His feet ditto with the wires. The empty 'fish tank' next to Jack was filled a couple of nights ago with a tiny one, Jack now moved up the pecking order as a big heavyweight by comparison to the newby.
The equipment needed to mimic a womb.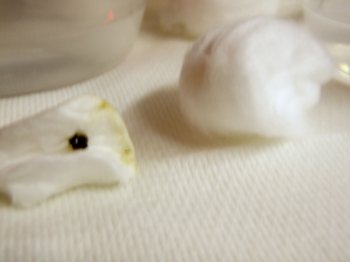 A POO from Jack with a cotton wool ball as a size comparison. Mummy holding a nappy. Us returned to John and Janet for supper one evening.
Jack breathing on his own with his hat off showing his shock of curly dark hair.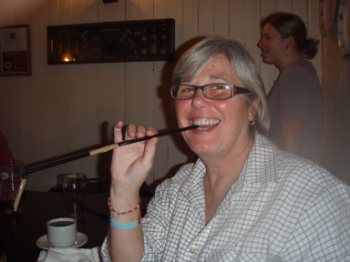 Saturday night Mark and the two of us went up to North Devon to chill with Roger and Sue, sad to leave Kate behind in hospital but her blood pressure still playing up. Time to yarn with Dad. Mum and I got our straws down a bottle of wine each, many tears of joy and worry. Daddy with time to reflect and catch a cuddle with Cooper who has been B+B ing at with Roger and Sue.
First boots, scaled with a pound coin and Beds looking on in awe.
Sunday Jack had a bit of a tummy bug so had to go onto antibiotics. His perfect hand and a stroke from Mummy. He now weighs 2 lb 5 oz and has had a straight 7 days of improvement, so he had led us all into a false sense of security, his first bug caught us all out and gave us huge worries. However, he needs to do a few steps forward, a couple sideways and not many back over the next 8 weeks in his nest.
The difference a week makes. Fantastic to see the vast improvement in Kate. She has to be reviewed in six weeks to see what the shadow is all about over her kidney. Watch this space. Kate was finally discharged on Tuesday the 18th November.
Our last night in Plymouth, had to be at 'the eat all you can Chinese' The Fortune Court.
All in all awfully tough to say farewell.
---