Udaipur Bimble

Beez Neez
Skipper and First Mate Millard (Big Bear and Pepe)
Wed 24 Apr 2019 22:57
Udaipur Bimble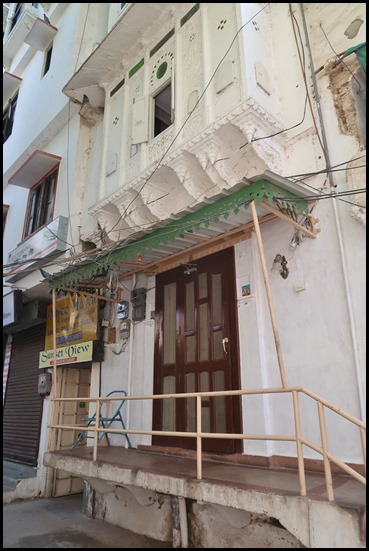 After a good breakfast on the roof terrace of our digs we set off at nine thirty to explore. Just a little way down the hill I had to take a picture of this iron that had been loaded with coals. Marvellous. Down on the level some interesting architecture.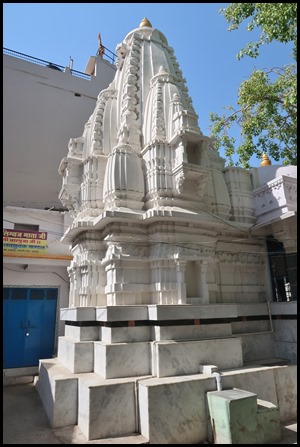 Heading toward the lake we cut through a Hindu Temple where the right gate had not been cleaned but the left one had. Inside a pretty ugly Hanuman.
Looking across
Lake Pichola. An artificial fresh water lake, created in the year 1362 AD.
Pegged by some as 'Little Venice of India', just because it has water and a bridge.......errr No.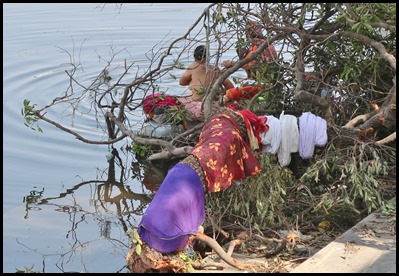 Looking down we said 'good morning' to many at their morning ablutions
.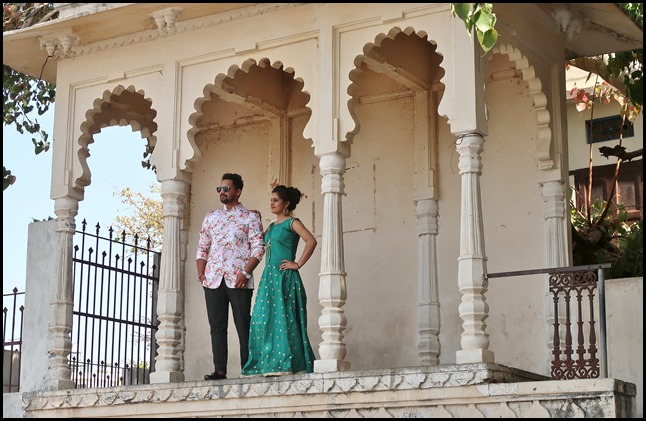 A professional shoot, we saw this couple on the first floor of a building.
City of Lakes or White City, Udaipur, formerly the capital of the Mewar Kingdom, is a city in the western Indian state of Rajasthan with a population of just under half a million . Founded by Maharana Udai Singh II in 1559, it's set around a series of artificial lakes and is known for its lavish royal residences. City Palace, overlooking Lake Pichola, is a monumental complex of eleven palaces, courtyards and gardens, famed for its intricate peacock mosaics. The town is famous for painted miniatures and we are looking forward to seeing them. We passed little shrines, gateways and a real mix of building style.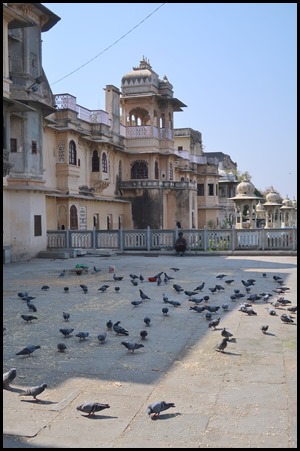 Pigeons seem to be popular and well fed. Another shrine before we set off up the next hill passing a shop with a framed picture featuring autographs of the cast of The Best Exotic.......partly filmed here.
A couple of 'one careful owners'.
Everyone is incredibly friendly and all say good morning. After shopkeepers have clasped their hands palms together and said "Namaste" they begin their invitations – massage, cooking lessons, bike hire, tuktuk, clothing, jewellery, paintings, medicals (bit worrying), made-to-measure suits, food, snacks, shoes, leather goods and so much more. Dodgy electrickery everywhere and some buildings in need of some TLC.
Some properties are in dire need, some not too, too bad.
Still amuses where we find cows, this young chap was resting his head on a scooter.
After dancing with the happy choir in a temple we headed down toward the palace. Didn't expect to see a Baskin Robbins but we were glad to stop there on our way back to our digs. Not cheap, we both had two scoops, no extras and it was nearly five pounds – definitely a one off treat.........
"Not many people about" I hear the sharp-eyed reader say..............
......the same street when we left the palace complex.....
ALL IN ALL A REAL OL' MIXTURE
A BUSY, FRIENDLY TOWN
---