KTM to Beez

Beez Neez now Chy Whella
Big Bear and Pepe Millard
Wed 2 May 2018 22:57
Kathmandu Back to Beez Neez
After breakfast and packing we took a bimble around the roof garden. In the next block all the jacaranda trees are in full bloom and looking gorgeous.
Some lovely plants in the roof garden.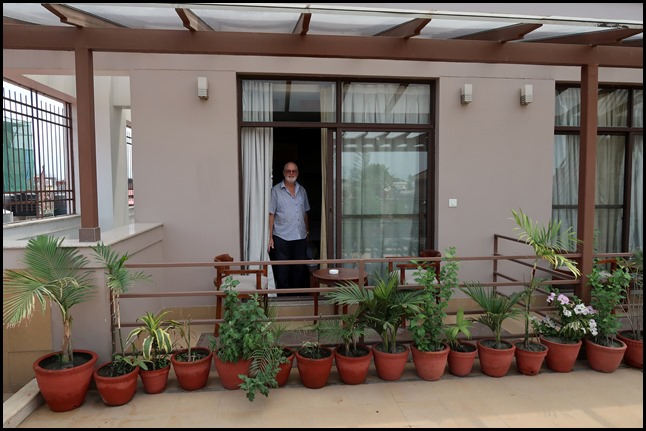 Eleven thirty, time to leave our nest and take our final wild taxi ride in KTM, this time to International Departures.
A very long queue to the xray machine just inside the door.
The various queues through ticketing, Immigration, body pat-down and x-ray of personal belongings went without a hitch. We found a quiet corner in the departure lounge, away from sweaty armpits and settled for the two hour wait.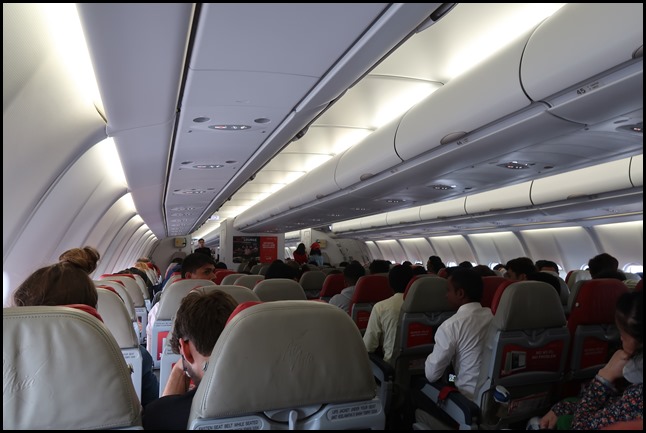 Our big, full lady.
Bear enjoyed watching the steps fold down, clearly we need to get out more...........
Off on time, our final look at Kathmandu.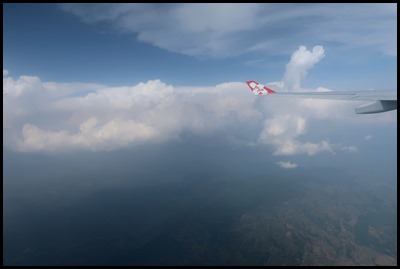 A teeny bit bumpy getting through the clouds but beautiful once above, sadly the Himalayas were cloaked.
I enjoyed Uncle Chin's chicken and rice, Bear had biryani and we both went mad and had an ice cream. Always a pleasure landing in Kuala Lumpur. Immigration nothing more than fingerprints, eyeball pictures, a stamp in our Passports and a friendly welcome.
On the bus and leaving on time at 23:30 with a driver we know, not a bad ride at all.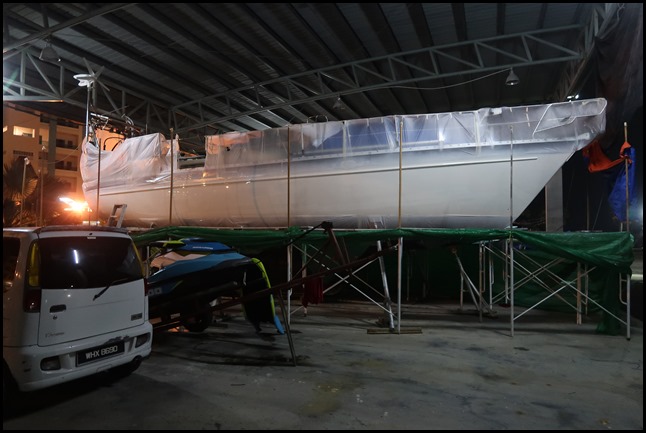 We get back to the girl at four in the morning, as Jimmy promised, her right side and back are beautiful. Bear emailed Jimmy a few days ago for an update, apparently Beez left side was stunning as the paint crew left her, but, our next door neighbours began sanding whilst she was still wet......... Bed by four thirty.
ALL IN ALL A GOOD JOURNEY TO A WEEK OF WORK ON THE GIRL
GREAT TO BE HOME WITH OUR REVISED WORKSHEETS
---