Thai Visa Trip

Beez Neez now Chy Whella
Big Bear and Pepe Millard
Tue 29 Nov 2016 22:57
Thai Visa Application Trip
We left Beez bright and early, left Baby Beez in Straits Quay Marina and called for an Uber Taxi. A lovely man in a posh car arrived and we soon learned he was on a two year sabbatical from his Ministerial Department to do an extension degree in land management, especially reclamation. He drives in the morning and studies in the afternoon, soon at the Embassy, Bear handed over two pounds in fare and a smashing man at the gate handed us over to his colleague who put all our papers in order. A lady took our application and thirty pounds from each of us and bade us return between two and four the following afternoon, half past nine and a clear day for tourism ahead. We shocked the taxis waiting outside when we said we wanted to walk to the Botanic Gardens, off we went passing parsey house after parsey house.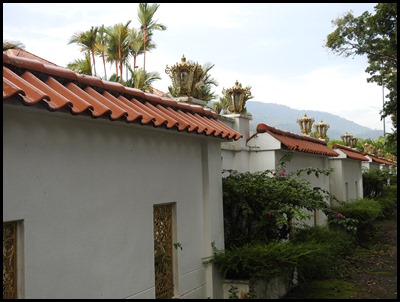 What we thought was another Embassy turned out to be a gated community of six apartments, so the gatekeeper told us. We chatted for a while and on we went.
We watched a gang of ants carrying their prize.
A Dallas style house.
Modern and fresh.
We stop to watch a pair of pied naped orioles.
Sadly, the next house is a wreck of its former glory.
We leave the posh area, bimble past a few shops and along the main road, things get more rustic.
Our first temple of the day.
Opposite, a spring clean and spruce up is underway.
Passing our first temple we see just how intricate the carving is.
A splendid garage door and I test out a new mode of transport, all well until a fit of the giggles prevents take off. I'm staying particularly quiet at this point......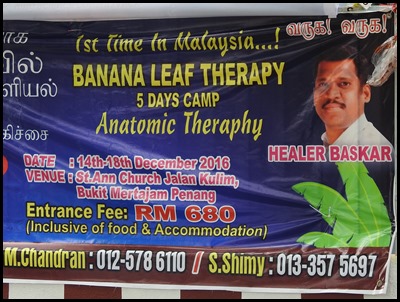 We bimble by a variety of places of 'therapy' – mind and body.
Always pleased to report that 'you never know what's next'. Osprey, caterpillars and a cement mixer.........

A beautiful temple high on a hill.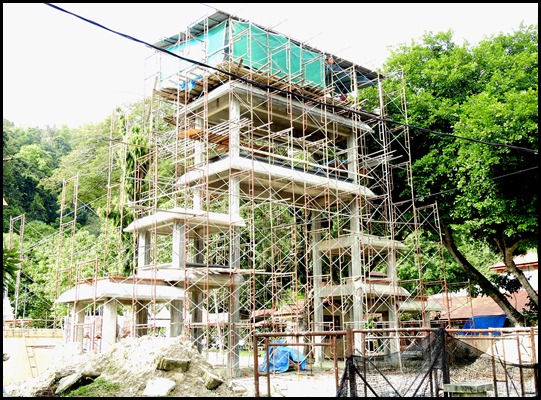 A temple gateway under construction.
My favourite house of the day.
We see a Bee Gallery and nip in for a look but not before we read Words of Wisdom.
ALL IN ALL A STRAIGHTFORWARD START TO A COLOURFUL DAY
INCREDIBLY QUICK AND EASY
---