Day 2 SHT Boat Show

Beez Neez
Skipper and First Mate Millard (Big Bear and Pepe)
Mon 18 Sep 2017 22:57
Southampton Boat Show – Day Two
Another fantastic breakfast at our digs, after we bade our farewells to our landlord and landlady and moved the car to Westquay – all day parking for five pounds. We spent an hour of 'fix time' in Marks and Spencer and then walked over to the Show. Again, spookily quiet but the sun was shining. Bear settled with a really informative chap to find a Serpentine Pulley for the crankshaft, that'll be a blue job then.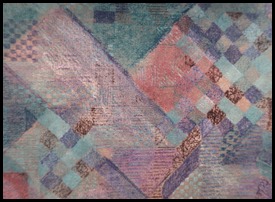 I got a pink job ticked off by finding this waterproof and stain resistant material to re-upholster the girl, next time I'm here I'll order and take it back with me. Just as well as not chosen the colour yet.
We met the lovely Sonja who gave up a high-flying job in the City to market her Sacqua's. Really useful, huge bags that fold flat and can carry just about everything we need to shift about on Beez, soon had one tucked under our arm. Good Luck to Sonja, a fantastic idea.
We took a stroll down to the pontoon and took in the sea air.
So few people about, we went on a few of the usual suspects to see what was new. Perhaps the nicest was a small Bavaria.
It was rather nice to bimble about taking things boating, we saw a traditional girl and a car carrier behind a yacht being taken through her paces.
A taste of Black Doktor and we wended our way.
Tired and with aching feet we had no resistance when it came to sponsoring this gorgeous little chap.
Sunset en route to Team Tinson, our final UK stop for 2017.
ALL IN ALL A SUNNY AND ENJOYABLE DAY
REMAINED VERY QUIET BUT VERY USEFUL
---