Agra Bits and Bobs

Beez Neez now Chy Whella
Big Bear and Pepe Millard
Mon 15 Apr 2019 23:57
Agra Bits and Bobs
The view from our bedroom window. We could not use the pool today because of a wedding party.
Out and about with Mob, a fancy roundabout.
Cows in the middle of the road – no problem.
Sad to see historical buildings being left to crumble.
Crossing the river over a bridge built by the British.
Village life...........
......preparing to festival. Loved this little trolley.
Sights that are fast becoming 'the norm' for us. A shop, children, a cow and motorbikes.....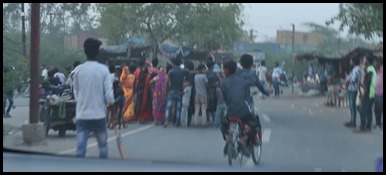 All these people are about to clamber into one small tuktuk.....
Fairy lights come on as the town gets ready for festival, disco music blaring from huge speakers.
We get stuck in a traffic jam for an hour......
A supermarket.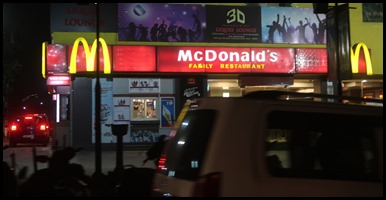 The Golden Gates – of course there was, and no, we didn't.
Back to our digs and the wedding reception was in full throttle.
ALL IN ALL CHAOTIC - NOT MY KIND OF TOWN
BIG AND VERY BUSY
---