Rise and Fall

Beez Neez now Chy Whella
Big Bear and Pepe Millard
Tue 29 Jul 2014 22:27
William Larnach and Family History
1823: John Larnach, father of William, arrives in Australia aged nineteen.
1833: William James Mudie Larnach is born at his parents home, 'Rosemount'.
1837: Accession of Queen Victoria.
1840: The Treaty of Waitangi is signed between the British Crown and Māori Chiefs.
1850: William commences work for the Bank of New South Wales in Melbourne.
1851: William works for four months as a digger in the Australian goldfields before returning to his career in banking. He is charged with opening various branches on the goldfield.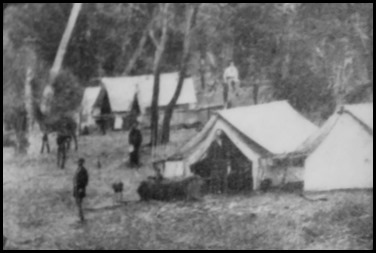 1857: William is sent to open and manage the Ararat branch of the BNSW. On the goldfields he meets Richard Seddon and Julius Vogel, as well as all manner of thugs and highwaymen.
1859: William Larnach marries seventeen year old heiress Eliza Jane Guise in Melbourne.
1860: Birth of Donald Guise Larnach
1861: William is appointed manager of the Bank of New South Wales in Geelong. Significant gold deposits are discovered in Otago.
1862: Birth of Kate Emily Larnach.
1863: Birth of Douglas John Larnach.
1865: Birth of Colleen Shawn Larnach.
1866: William and Eliza sail for London. They stay with William's aunt and uncle, Jane and Donald Larnach – Donald was the manager of the Bank of New South Wales in London and William's mentor. Before they return to
Melbourne, the visiting couple do the 'London Season', and Uncle Donald introduces William to the Rothschilds, Barings and other bankers.
1867: The London directors of the Bank of Otago – formed to profit from Otago gold, appoint William to the bank's Chief Colonial Manager. The Larnach family sails from Australia to New Zealand. William takes up his new position
in Dunedin. William's early involvement with banking, mining and farming continued throughout his career. He was sought after as a company director, involved and investing in many varied enterprises and he speculated in
both land and commodities.
William as a Banker: William was a shareholder and first chairman of the Colonial Bank. This locally owned bank was set up in opposition to his former London based employers. William had left the Bank of Otago when it merged with the National Bank. He continued as a huge borrower from the National. Twenty years later he was to be liquidator of the Colonial Bank, it's downfall, involving him in heavy financial losses.
George O'Brien, Mount Charles from the Camp, 1867. This is the view of Mount Charles as it would have been seen by William and Donald in 1870. The view we saw today from the castle tower.
William Larnach and his nine year old son Donald were out walking on the Otago Peninsula, when Donald climbed a hill and viewed a most wonderful panorama. Excitedly he told his father, and as a result, in January 1870 William bought the land from the Crown. Here over the next sixteen years he was to oversee the construction of the Castle of his dreams; a country home to rival Brambletye in Sussex, the home of his Uncle Donald.
W.J.M. Larnach lived most of his life within the reign of Queen Victoria of the British Empire. When Larnach was born in 1833, Australia and New Zealand were only newly settled by Europeans, and Larnach would have regarded himself as British, although he was born and lived almost all of his entire life in the 'colonies'.
Many of the new Australian colonists were bound for the penal colonies, and William's father John Larnach was in charge of nearly one hundred convicts. In the year of William's birth there was a revolt amongst these convicts because of the cruel treatment under the iron hand of John Larnach, and as a result, one convict was shot and another five were hung, two on the family property 'Rosemount' in Singleton, northwest of Sydney. The commodious home into which William was born certainly had a dark side.
1868: Birth of Alice Jane Larnach in Dunedin.
The cottage known as 'The Camp' and later as The Old Homestead. William built this cottage near the entrance where the gatehouse is now. Here William, his wife Eliza, her sister Mary and the five children lived at weekends while William supervised the building of the castle. The cottage was later moved to the home farm.
Long before the castle interiors were finished William moved in, along with his wife Eliza, Eliza's sister Mary Alleyne, and the children; Donald, the eldest at fourteen, Kate, Douglas, Colleen and six year old Alice.
Donald was sent to school at Christs College in Christchurch, while a governess was employed for the girls at home. They also had games and learnt to play the piano. As well as personal maids for each member of the family, servants were employed to look after the kerosene lamps, light the fires, carry the coal, clean the castle, carry water, perform laundry tasks, make butter, butcher the meat and cook the meals. The household, which was self-sufficient with produce from the home farm, was overseen by a butler, grooms and a blacksmith worked and lived in the stables area.
The Dunedin factories of Guthrie and Larnach.
The workers of the Guthrie & Larnach Mill at Hinahina in the Catlins. Mr. Blackman the foreman can be seen standing front right.
1873: William entered into partnership with Walter Guthrie and formed what in the 1870's was the largest trading company in Australasia. Guthrie and Larnach employed a thousand men, owned fourteen vessels and imported from Britain, America and Europe. There was a mill at Owaka in Southland and in 1878 two mills were bought in the Waitakari Ranges west of Auckland together with forests estimated to contain seventy million feet of Kauri.William was rarely at the office leaving Walter to run the company as it expanded on borrowed money. As the wave of prosperity following the gold rush turned into the depression of the 1880's Guthrie and Larnach foundered. After liquidation William received only a fraction of his original investment.
Moving in day 1874. Taken by American photographers Phillipi and Pearson
The Larnachs were hospitable, and friends and family from New Zealand and Australia came to stay. Four future Prime Ministers were entertained at the castle; Julius Vogel, Robert Stout, Richard Seddon and Joseph Ward. Thomas Bracken, who wrote the words for the New Zealand national anthem, is said to have written the poem 'Not Understood', while staying at Larnach Castle. It was in the library of 'The Camp' that radical Robert Stout and the Liberal Richard Seddon were reputed to have first argued the pros and cons of giving women the vote.
Eliza, her sister Mary and Donald at University
1875: Donald goes to Oxford to study law.
An election cartoon featuring William in court dress.
William in Politics: His knowledge of international banking and mining as well as his entrepreneurial spirit was of particular use to the young and developing colony. Possessing a colourful personality and mixing easily with all classes of society William was a popular politician. In 1876 he was elected to Parliament representing Dunedin. Only a year later William successfully moved a vote of no confidence in the Whitaker-Atkinson Ministry. The Governor than entrusted William with the formation of a new ministry. Sir George Grey became Premier and William Colonial Treasurer and Minister of Public Works and Railways. William was called "Godfather" of the Grey government. In this capacity he nationalised the Land Funds of the Provinces and travelled to England to float a three million pound loan from the Bank of England. In London he was created a Companion of the Order of St. Michael and St. George.
As the Minister of Mines William traversed rugged terrain to personally inspect most of the colony's mines, producing the only complete record of the mining industry at that time.
During the 1890's New Zealand was the first country to introduce votes for women, as well as being a world leader in other social legislation, including the shorter working week, the Court of Arbitration and the pensions scheme.
Seddon in particular, relied heavily on William for financial and other advice, but the reward he hoped for, a knighthood, did not eventuate. Seddon referred to him as "the imperious man – the man with the mind, which was the mastermind".
In 1877, William, Eliza and Mary went to Melbourne where the ladies enjoyed shopping, dinners, the theatre and a visit to Government House. On their return to New Zealand William attended Parliament in Wellington while Eliza and Mary returned to 'The Camp', where they felt isolated from the social life of Dunedin.
The Larnach family in San Francisco, 1878. Front seated: Not known, Colleen, Eliza, Alice and Mary Alleyne. Standing: William, not known, Douglas and Kate.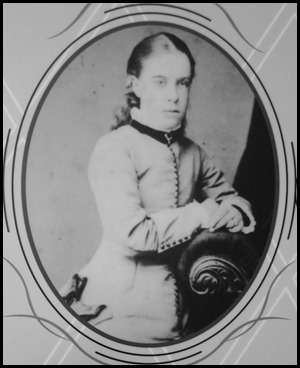 Kate photographed by Elliott & Fry of London. Alice, Kate and Colleen and Gladys, Alice, Douglas and Colleen
In 1878 the Larnach family travelled to London where William bought a house in Courtfield Place, Kensington. A tutor was engaged for the girls, while Donald and Douglas spent much time at Uncle Donald's house 'Brambletye', enjoying an extravagant lifestyle. While in London another daughter, Gladys Beryl, was born to Eliza and William. Little did the family know that this was the last time they would all be together. The five older children remained in England to further their education while William, Eliza, Mary and baby Gladys returned to New Zealand. Without her children Eliza felt lonely at the castle, a problem exacerbated by the distance from town. In April 1880, to allay her unhappiness, William rented a town house for Eliza, her sister and infant daughter. It was here, in Dunedin, later that year while William was in Melbourne, that Eliza was to die suddenly and unexpectedly of apoplexy. She was thirty eight.
William and visitors.
In the year following her death, William proposed marriage to Eliza's sister Mary Alleyne. He had a prenuptial agreement drawn up by his solicitors where he put all his freehold properties on Otago Peninsula – including the castle and its contents, all his shares, horses, carriages as well as the house in Manor Place, in Mary's name. This was to protect his interests, as due to business reversals he feared bankruptcy.
William's children were against this marriage as they feared that Mary would inherit their father's property. The Deceased Wife's Sister Marriage Act had just been passed in 1880 allowing William to marry his sister in law. Knowing that people disapproved, he said that he thought Mary would be the best person to be mother of his children.
William in Farming: It was on the Otago Peninsula that William bred superior Alderney cattle, his bulls being in great demand by other farmers. In partnership with Henry Driver and John Kitchings, William acquired the leasehold of Moa Flat. The partners continued purchasing freehold land until the property comprised half a million acres from Beaumont to Old Man Range. They imported horses, Shorthorn cattle, Lincoln sheep, Berkshire pigs, poultry, greyhounds and collie dogs. William was the first president of the Agricultural and Pastoral Society.
William was the first Chairman of Directors of the New Zealand Refrigeration Company. This company was the first in the world to ship frozen food with a cargo of meat and butter, the sailing ship Dunedin left Port Chalmers for Britain in 1882. The cargo arrived in good condition, the main problem having been sparks from the coal fired freezing machinery getting into the sails of the ship. This technological advance opened world markets to New Zealand farmers.
At home, Colleen and Alice resented their stepmother and were bored with life on the Peninsula. In 1886 William had built the ballroom for Kate and encouraged his girls to entertain at home but Colleen and Alice soon left Otago – although they continued to live at their father's expense. As a politician, William spent many months in Wellington leaving Mary alone at 'The Camp' where she was unpopular with the castle staff. She was inclined to tipple to the extent that she had to be confined to her room to sober up. In 1887 Mary died aged thirty eight, of blood poisoning following an operation for a fibrous tumour of the womb.
As she had promised, Mary left the properties made over to her in the prenuptial agreement equally to William's children. This left William with no control over his affairs. He therefore ordered his children who were of age to sign a document without revealing to them its contents. This was a deed of agreement in which they relinquished their right to their inheritance under Mary's will.
In January 1891 William married his third wife, Constance de Bathe Brandon of Wellington. She was 35 and the groom 57. At their wedding in St. Paul's Pro-cathedral in Wellington Constance wore a gown of cream satin embossed with sprays of lily of the valley which had been fashioned at Kirkaldie and Stains.
William was proud of his new wife, and took her everywhere. He bought a house at 45 Molesworth Street, Wellington, and along with the Seddons, who lived next door, and the Ward family, they spent many evenings at home singing around the piano.
Soon after his marriage misfortune was to revisit William Larnach when Kate, who worked as a volunteer at a Wellington hospital, died of Typhoid. Her body was brought back to the castle and laid out in the ballroom that her father had built for her. She lay in a glass coffin with a rose on her breast and was buried in the family mausoleum beside her mother.
1892: Alice marries William Inder.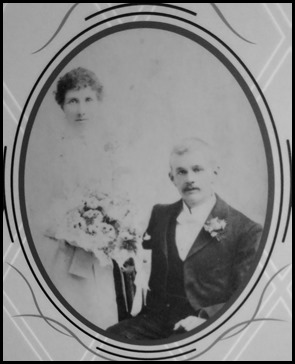 Gladys and Douglas with their stepmother, Conny in the 1890's. Douglas in a portrait he sent to Miss Olive Culling whom he later married. Colleen and Elliott Hume on their wedding day.
Great unhappiness prevailed at 'The Camp'. The girls were hostile towards Constance as they thought she would take their inheritance. William's children all expected him to provide for them forever. William became irascible, thin and unwell. There were many strong rumours that Douglas was having an illicit affair with his stepmother Constance. This betrayal was to be William's final tragedy.
1898: William Larnach took himself into Committee Room J of the New Zealand House of Parliament, and shot himself.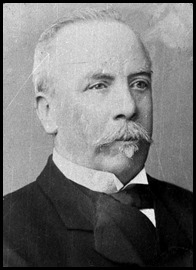 William in better times. The House of Representatives condolences to the family.
After William's death Alfred de Bathe Brandon, who was aware of the situation between his sister and Douglas, sent Conny to England for a year. William had died intestate. This meant that, under New Zealand law, the widow would inherit a third of the estate and the children two thirds between them. Douglas wanted to continue living at and managing 'The Camp' but Donald had another agenda. He, Colleen and Alice sued the trustees of the deed where they had signed away their inheritance under Mary's will, pleading that their father had misled them. Douglas sided with Conny against his brother and sisters. "I knew they were trying to do my stepmother out of every farthing they could and I stood by her" he said. Donald, Colleen and Alice won their case. None of the family remained at 'The Camp', and in 1906 Donald sold the castle.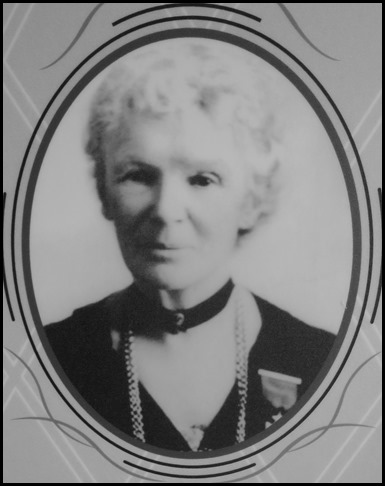 Conny in later life.
Conny returned to Wellington where she lived until her death in 1942 having never remarried. As his father had done, Donald shot himself in Dunedin in 1910. Douglas died in Rotorua in 1949. Colleen and Alice each married and had two children, Colleen died in Nelson in 1954 and Alice in Melbourne in 1942. Gladys died in childbirth aged just twenty two.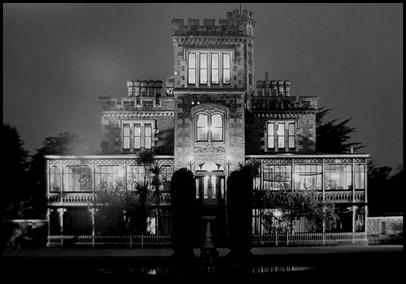 ALL IN ALL SUCH SADNESS AND TRAGEDY
A VERY SAD STORY
---