Nauti Party

Beez Neez
Skipper and First Mate Millard (Big Bear and Pepe)
Sun 20 Jan 2013 23:37
Welcome to the Fleet Party on Nauti-Nauti
After our lively journey here, logging in and early nights, we all went over to Nauti-Nauti for a bit of a celebratory party. The boys posed nicely. Back row: Bear (Beez Neez) and Eric (Sirena of Oare). Front row: Jan (Double Helix), Allen (host catamaran) and Paddy (Le Chat Beaute).
The lovely Jan and Ewa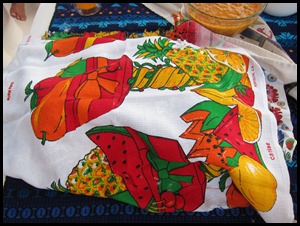 The first outing of Ewa's colourful tee towel. Jan showed his strength loosening a stubborn salsa lid, sadly some of it went down the front of his pristine tee shirt. The big surprise beneath the tee towel was the most delicious doughnuts (different name in Polish but just too hard to remember).
The all important taste test scored a huge fifteen out of ten
Carl and Mary from Ingenium had not put their clocks forward an hour so they arrived very late
Tricia, (new badge says Social Director)
A great social, lots of vanilla vodka shooters and the results got messy – most of the pictures NOT for our blog readers but the table attests to just how messy... A proof picture looking at the eyes of Bear, Paddy and Dee.
Allen told us that each new person visiting Nauti-Nauti had to do a small pole dance. Eric shows us his moves. This opened a big can of worms.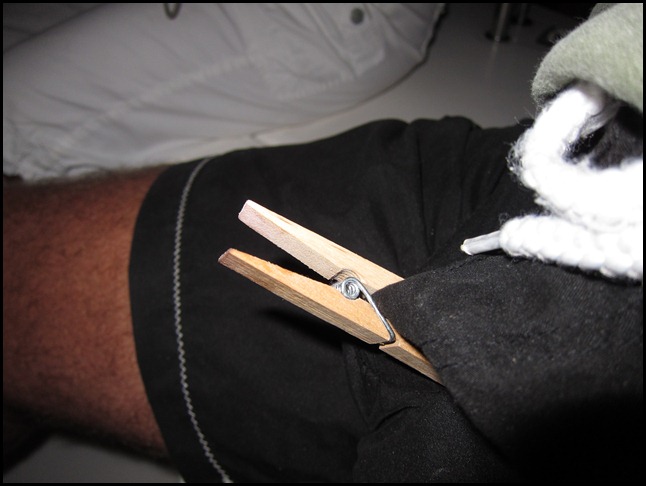 Don't ask.........some memories are just a bit foggy................
ALL IN ALL A FUN NIGHT AMONGST LIKE-MINDED SAILORS
FRIENDS WHO LIKE TO RIB EACH OTHER
---