Singapore Flyer

Beez Neez now Chy Whella
Big Bear and Pepe Millard
Sun 6 Nov 2016 22:37
The Singapore Flyer
We walked toward the Singapore Flyer with PinLi chatting as we crossed the Helix Bridge. What a sight when we gazed at the Singapore Flyer.
We bought our tickets, bade 'farewell' to PinLi and went in to the exhibition – learning a few bits and bobs as we went, posed for a picture and headed toward the short queue to board.
The next car filled, we then waited for a dining car to pass and got in the next.
Taken from the Flyer Website: At a height of 165 metres, Singapore Flyer is one of the world's largest Giant Observation Wheel and also one of Asia's biggest tourist attractions.
Singapore Flyer is the height of a 42-storey building – that's some 30 metres taller than the famed London Eye. Taking a flight on this S$240 million (90 million pounds) wheel is a one-of-a-kind experience you wouldn't want to miss.
Singapore Flyer was conceived and designed by Dr. Kisho Kurokawa and DP Architects, Singapore. It held its ground-breaking ceremony in September 2005 and was launched in 2008. It promises more than just a view, but a panorama that captures Marina Bay's skyline with a glimpse of neighbouring Malaysia and Indonesia.
With high standards of service, the dedicated team at Straco Leisure Pte Ltd is committed to providing visitors with an experience to remember.
Featuring fixed capsules the size of a bus, the spectacular icon is capable of holding up to 784 passengers. Each capsule has a 28-person capacity and each revolution takes approximately 30 minutes.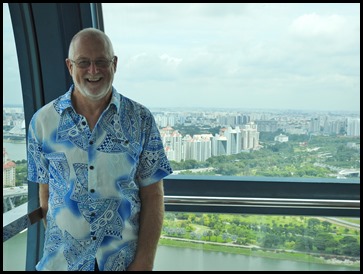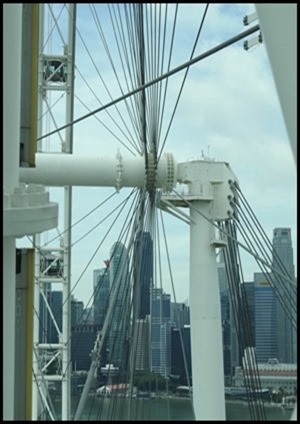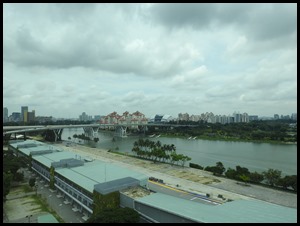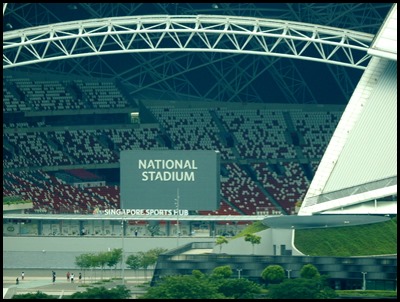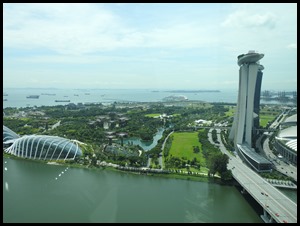 ALL IN ALL WE COULD SEE AN INCREDIBLE DISTANCE ALL OVER SINGAPORE
FANTASTIC VIEWS REMINDING ME OF MY 50th ON THE LONDON EYE
---