To Mopelia

Beez Neez
Skipper and First Mate Millard (Big Bear and Pepe)
Sun 6 Oct 2013 22:27
To Mopelia
Up and ready for the off. Plan A: to try and get into Mopelia and if the conditions are not right, Plan B: on to Aitutaki in the Cook Islands. We had not thought to try Mopelia before, but, as it is directly en route, why not. The morning was once again perfect for the colour blue. We headed for the pass, today, looking so calm.
A final look at perhaps the most stunning anchorage we have ever been in. Now busy with weekenders.
Kite surfing at its best.
Passing a red marker that definitely doesn't want bird visitors.
What a boat shed.
We found out that this house (the only one on the right hand motu as you leave) is owned by a French couple who have lived here for years. They have a TV and a simple life.
A cheery farewell from a local out snorkeling.
Lining up.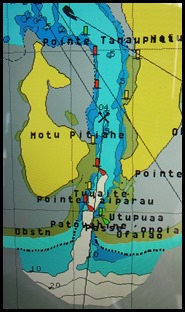 Quite a nice pass today.
Not that nature didn't give us a proper send off......
An interesting view was looking back at Windarra and Tribe over the other side of the reef.
Then watching a wave break.
Our last look back at such a beautiful island.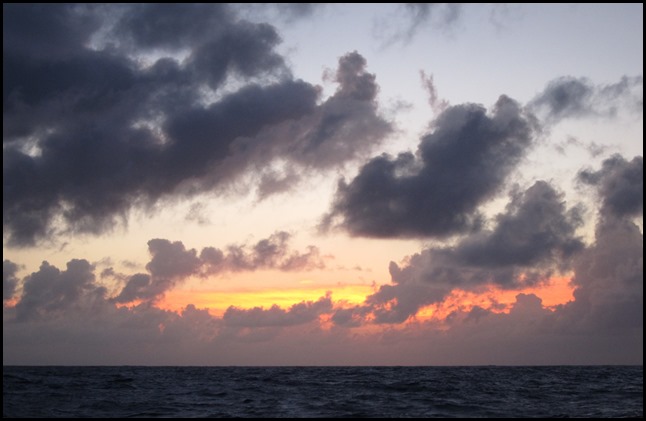 A gentle sunset with peculiar winds from all over, motor sailing it is then.
Our first look at Mopelia, believe it or not there are coconut trees just visible on the horizon.
Up closer, now time to find the entry.
History: Maupihaa Atoll was inhabited in very ancient times by Polynesians; archaeological remains and fish hooks have been found. The first European to arrive on Maupihaa, along with neighboring Fenua Ura and Motu One, was Samuel Wallis in 1767. In 1917, the atoll was leased to a Papeete company, with three employees making copra, collecting turtles, raising pigs and chickens. It was later leased to another copra company and entirely planted with coconut palms. The island is now known for the wreck of the SMS Seeadler, just outside the pass – a must do snorkel.
It was lovely to see a welcoming committee
This chap looked almost shocked.
Then his friends did a fly-by.
The entry to line up with the white posts. Going through got its own blog.
ALL IN ALL SO GOOD TO BE HERE
---