Photos - San Francisco, Kate's Visit Part 2

Where Next?
Bob Williams
Mon 14 Dec 2015 23:47
Visit to Jack London Square, Oakland.
Approaching:
RC inspects our berth:
Jack London, author of Call of the Wild, The Sea-Wolf, White Fang,and more:
Jack's favourite watering hole, Heinolds' First and Last Stand:
Inside – two bourbons please:
Outside, still standing:
Departing Oakland, and into some fog:
Fog clearing: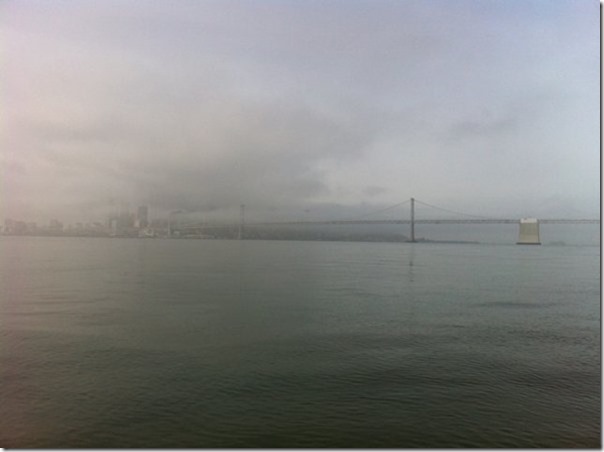 Mariposa Hunters Point Yacht Club, China Basin, our last call before Kate's departure:
Farewell Kate, thank you for your company:
Sadly solo again, but all is well.
---