Weekly Progress Report 13

Where Next?
Bob Williams
Sun 31 May 2020 03:02
We have had quite a bit of rain over the last week so progress has been slowed down s. Main achievements this week are:
The agricultural dog-clutch style connector on the prop shaft has now been replaced with a shiny new flange and flexible coupling.
Before: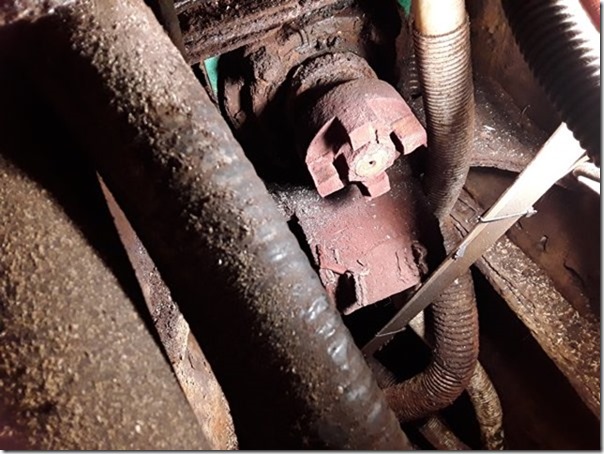 and after:
The holes in the port side of the hull have been welded up and this week I will weld in some more doubler plates where the hull is a bit thin. Hopefully by the end of this week this section will be all painted out and we will be ready to think about a new layout for this side of the saloon.
The inside of the starboard water tank has been repainted. Next job will be to fit the lid and maybe reinstall it if all goes well.
The bilge pump manifold has been completed and again, when the weather improves, I hope to complete reinstalling all the bilge pumps later in the week.
Inlet valve control board:
And finally, Sylph got a nice new bell as a birthday present from Kate, also in memory of my late brother, Peter.
---