American River

Where Next?
Bob Williams
Tue 22 Jan 2013 11:19
Position: 35 47.26S 137 46.38E
Alongside America River, Kangaroo Island
Wind: South east F2 light air
Weather: sunny and mild
All went according to plan last night. We battled against headwinds for a short while in the late afternoon, spray drenched the decks, finding out a few minor leaks and its way down below, but we worked the breeze, stayed close inshore until the wind backed into the southeast, then close reached in the light air for the remainder of the night. John and I shared the watches, RC found his sea legs and started to prowl, and we sailed across the night and Investigator Strait into the morning and Eastern Cove. A half moon and countless stars lit the sky. Our antipodean wonder, the Magellanic Clouds, our neighbour galaxies, stood clear in the firmament, looking out over the dark sea horizon, and several light years, beckoning the adventurous soul on its never ending quest. The seas lapped at the hull, the sails arced smooth and graceful in the silver moon shadow, and John snored soundly below. Peace incarnate.
We approached Eastern Cove at 6.30 am, tacked into the still waters, and an hour later handed sail, flashed up the BRM, and motored our way into American River.
Now, we have enjoyed an evening ale, a few games of pool at the "Shed", and, back on board, a Sylph curry and wine dinner.
The Williams Adelaide mob: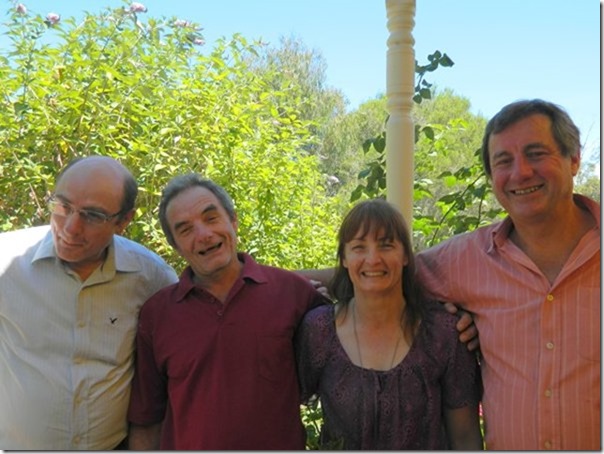 Sylph serene in Marina Adelaide:
RC contemplating the voyages ahead:
The catch of the day in American River (we let it go):
All is well.
---