Victoria Classic Boat Festival
Position: At anchor Tsehum Harbour, Vancouver Island
Wind: South-east to south-west, F1-4 light air to fresh breeze
Weather: mostly sunny
The last two days we have spent alongside the public dock, but now that Sylvia has departed and is on her way back to Calgary we have returned to anchor. Yesterday we caught the bus into Victoria to see the Classic Boat Festival – lots of gorgeous timber boats requiring hideous amounts of varnish(photos courtesy of Sylvia).
All is well.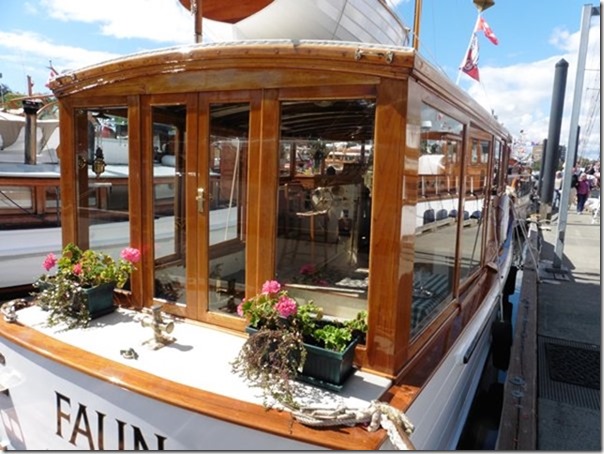 Back on board with RC.
Au revoir Sylvia. Thank you for your company. Until next time.
---