Southport

Where Next?
Bob Williams
Sat 17 Aug 2013 11:12
At anchor, the Broadwater
Wind: North F3 gentle breeze
Weather: overcast, mild
Day's run: 1 Nm
Yesterday I made contact with my young sailing friend, Tino of Grapeshot, who I had met several months back in Adelaide. He is now here in Southport, having arrived a couple of months ago, so I took the opportunity to catch up and in the afternoon moved Sylph a short distance so as to be a bit closer. Last night we enjoyed a bit of a chin wag over a cheap bite to eat at the local RSL.
Today I have been focusing on my final essays for my online studies.
All is well.
Approaching the Gold Coast – its a strange place: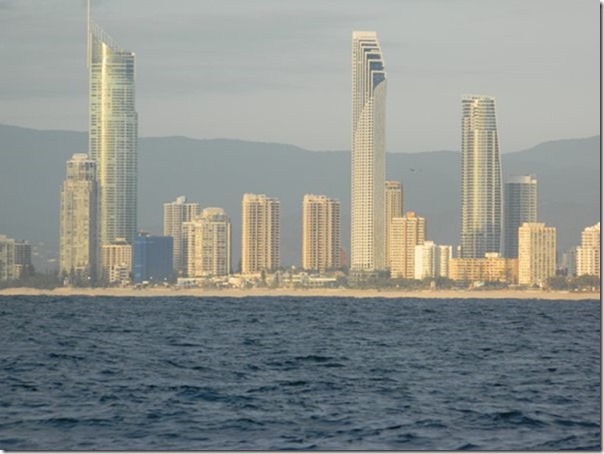 Grapeshot:
---