A Hike (with photos)

Where Next?
Bob Williams
Sat 28 Mar 2015 00:30
Alongside Cordova Small Boat Harbor
Weather: Partly cloudy, cool
Today I went for a rather challenging hike with a couple of new young friends, Julia and Liam. Julia is a biologist who works at the Prince William Sound Science Centre based here in Cordova, and Liam is her younger brother who was visiting her for the week. We drove out to the house of another new friend, Theresa, located on the south eastern shore of Lake Eyak. Here we borrowed Theresa's canoe, paddled across the lake to a stream on the other side, where we than bashed our way through the dense wet, mossy floored, spruce forests, up above the tree line and into snow territory.
Both Julia and Liam, as well as being just a little younger than me, were quite a bit fitter, so at times I was hard pressed to keep up with Liam who mostly set the pace. I am pleased to say that I managed to do so and the effort was well rewarded. The views from the mountains were of course spectacular, the snow was soft and pure white, which made for difficult progress, but for fantastic snow balls. Liam and Julia who are clearly expert at these sorts of things made some snowballs that they rolled down the mountain side. I was amazed at how they quickly the balls gathered up the snow in their path and rapidly grew into quite massive wheels. As they grew in size they would generally become unstable and fall on their side, so there was little danger of creating too much havoc down the mountainside.
I got back to Sylph wet, exhausted, and very happy.
Setting off in Theresa's canoe: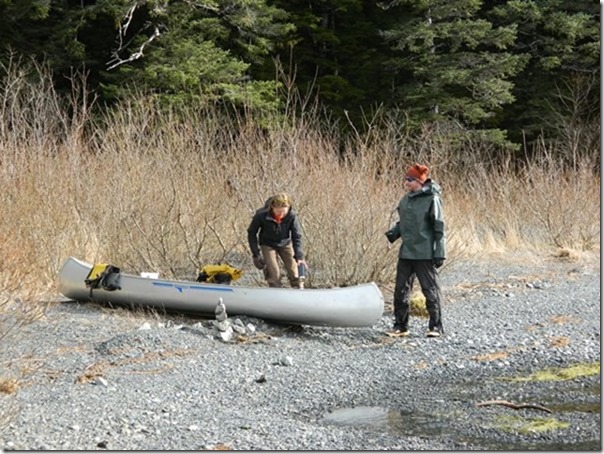 Looking back across Lake Eyak: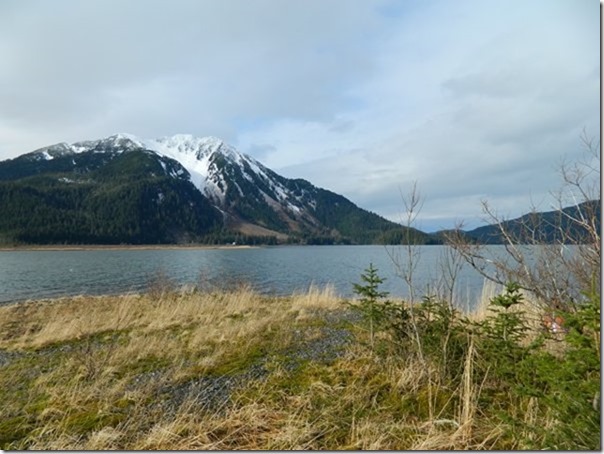 The hike begins: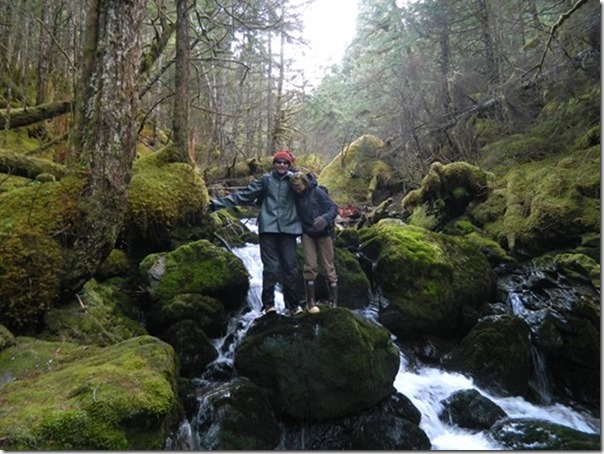 Copper River Delta:
Intrepid Explorers:
Some nice views:
Copper River Delta: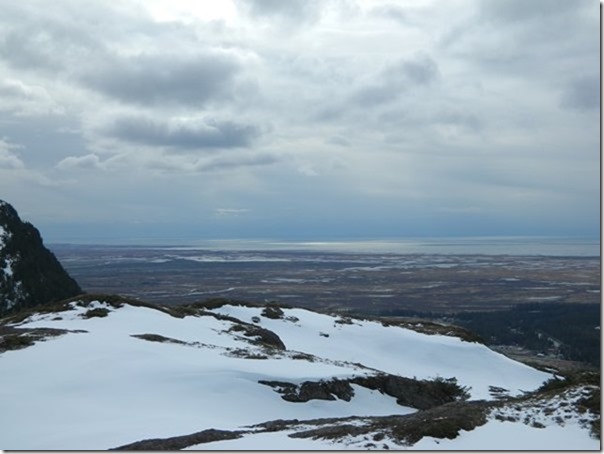 More to come.
---