Update and Some Photos

Where Next?
Bob Williams
Tue 29 Oct 2013 23:29
Just brief update. We are still here in Cairns. I have been catching up with a couple of old friends, and trying to get an essay finished, due on Friday. Next week I will be hauling Sylph out for an bottom clean and antifouling, and other maintenance as required - hopefully nothing serious.
I am working on plans for my next voyage, but more on this later when things firm up a bit. In the meantime, here are a few more photos of the passage to Cairns.
Anchorage at Fitzroy Island, a little crowded for my taste: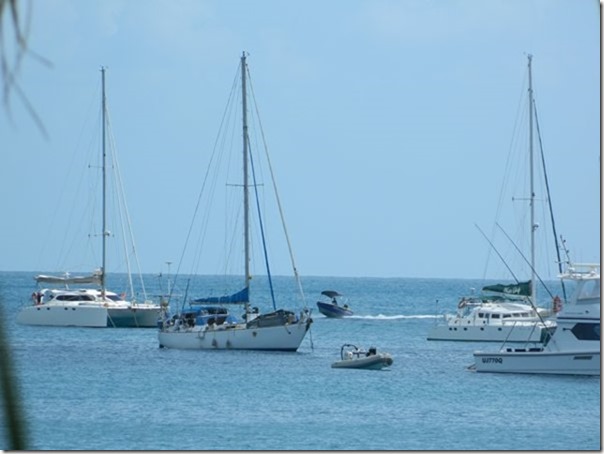 Peter rowing ashore – a first for him:
Good progress (you gotta expect a crab or two on your first go):
Made it (I'm not sure who was more relieved, Peter or me):
Trinity Inlet, Cairns, where we are currently anchored:
Neighbours (you ain't no one unless you have a helicopter on the roof):
More down to earth and friendly neighbours, Claire de Lune (Ken and Guo Hua):
All is well.
---