Solo Again

Where Next?
Bob Williams
Sun 3 Jun 2012 03:33
Alongside American River, Kangaroo Island
Wind: South east F3-4, gentle to moderate breeze
Weather: partly cloudy, cool, occasional shower
Mark made it into American River last night without any trouble and the three of us enjoyed dinner and a convivial evening in Starfire. This morning John, with other responsibilities to attend to, jumped ship and joined Starfire for the passage back to Adelaide. So now I am back to single-handing again. The wind is unseasonably forecast to be fresh from the south east over the next several days so I will spend today looking at options for how best to use my time while waiting for a fair wind.
See you later John, thanks for the company: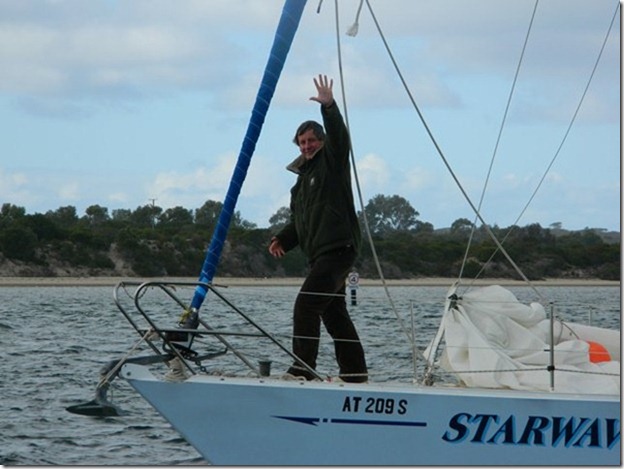 Starfire departs American River:
Au revoir:
All is well.
---