Back in the Water

Where Next?
Bob Williams
Wed 20 Nov 2013 12:04
Position: At anchor Trinity Inlet, Cairns
Wind: South east, F4 moderate breeze
Sea: slight
Weather: overcast and warm.
Yesterday afternoon we at last made it back into the water, after 15 days out on the hard. Still, I think I made the most of my time while out of the water, right up to the last moment. Monday morning, before going back in the water, my friend Max helped me out by taking RC and me to the veterinarian for him to get his rabies shots in preparation for the forthcoming voyage. Thank you Max.
In the afternoon I managed to complete a spot of welding to repair a window frame that needed some attention. This is a work in progress but I hope to have a new window in place and the cabin lining repaired within a few days. Then at about three Sylph was at last lifted from her props, manoeuvred over to the launch area, and gently lowered back into her natural element. Hooray!
I have set a departure date of 2 December, so have a lot to do between now and then. I am keen to start making tracks before any cyclones start heading this way.
Window repairs:
The corroded window frame: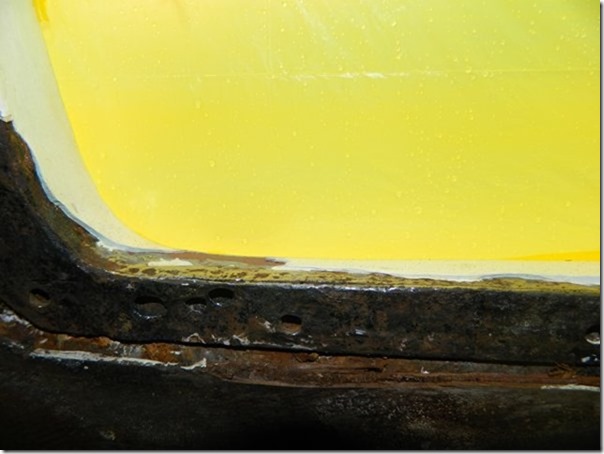 Looking better: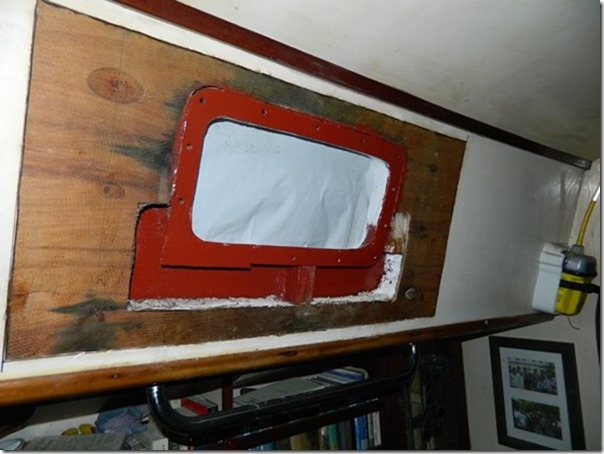 All is well.
---