Carlisle Bay at anchor

Dawnbreaker
Lars Alfredson
Thu 6 Jan 2022 12:07
POS 13:5.19N 59:36.49W

Dawnbreaker settled at anchor at Carlisle Bay (on the West end) after formalizing all entry procedures captain Lars had a long and deserved night of sleep 💤
Crossing was boring. Motorsaileded all the way with wind on the nose. The only noteworthy thing were sargasso weed on route.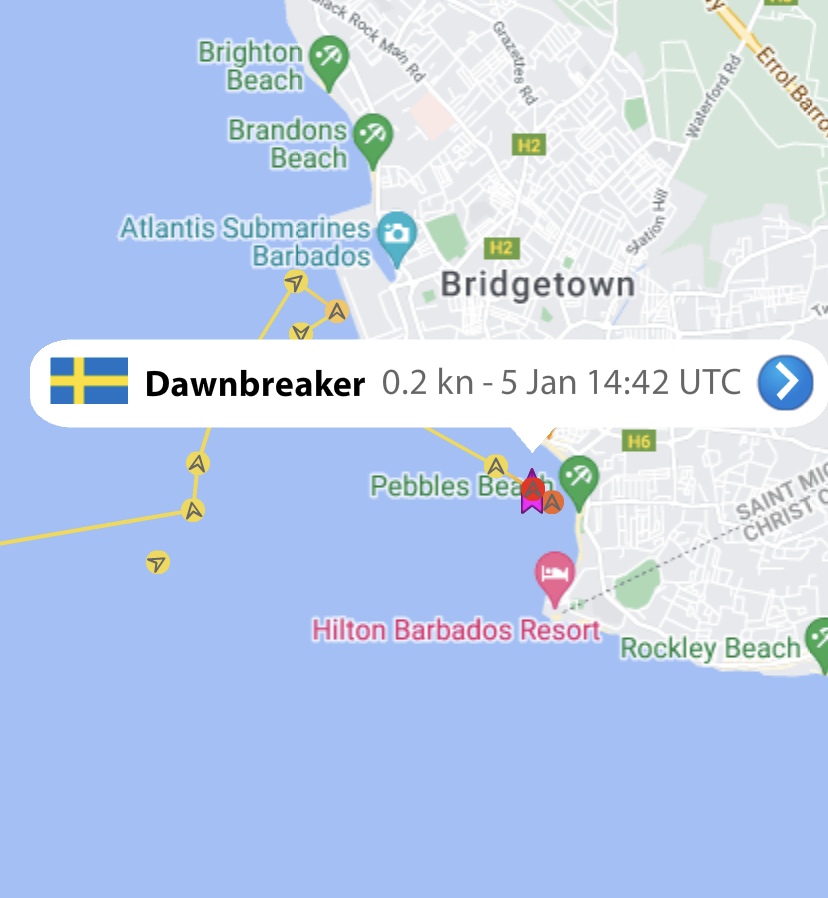 ---