Rio 09032011 Wednesday

Dawnbreaker
Lars Alfredson
Wed 9 Mar 2011 23:22
An early start and no rain so its off to the Cable Car station to go up the Sugarloaf .
The trip is in two parts stopping on a lower lump at 220m with view points facilities and the base
for helicopter trips (That buzz over the yacht all day). Boarding the next cable car for the final leg
we ascended to 396Metres. For a change the summit was clear and we had fantastic views over Rio.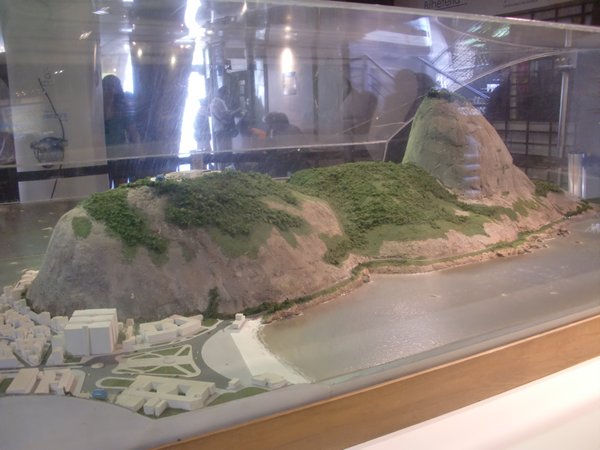 Model of Sugarloaf Going up
Copacabana in the background Not only in Gibraltar
That night we head for the Sambadrome and the Carnival along with the rain and several thousands
other people. After walking miles and looking for the way in, and tickets we chance upon an unattended
turnstile access that peoples seem to be walking through unhindered so we follow, good move
great stand overlooking the start of the parade and free.
Comments not needed
At we decide to leave early but we are not alone. The Metro is shut ! and all taxis full, but luck is
with us as we board a bus we are assured is going our way. Driven by and ex Formula 1 driver with
a death wish we are finally deposited outside the Iate Clube de Rio. All we have to do now is find
the Waterman to take us to the boat.
Bob the Blog.
---