The non Baleine Falls Expedition

Dawnbreaker
Lars Alfredson
Sat 12 Feb 2022 20:11
Thursday afternoon we moved on to the next bay north, Cumberland bay in preparation for our expedition to Baleine waterfalls the next day.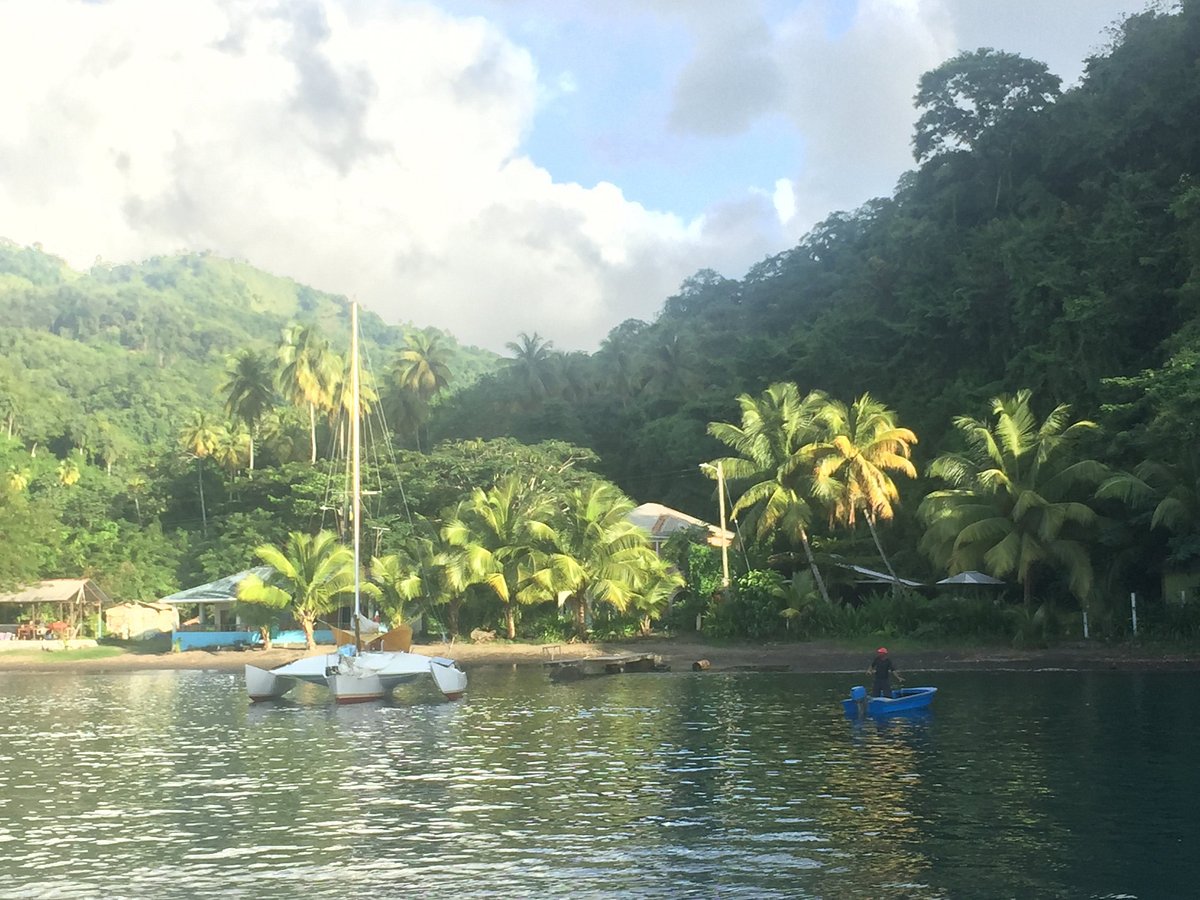 In Cumberland Bay there was lots of boats all moored with a line ashore. Two restaurants. One of them had karaoke night which went on till early morning.



Friday morning after breakfast we went north on our expedition. Unfortunately the weather turned bad and it started to rain and blow.



We took shelter in Chateaubelair Bay waiting for the rain to stop.
When we continued the wind was hard on the nose and big waves was coming around the north end of the island.
When we got to Baleine bay the wind and waves made it impossible to anchor and land.

The Falls of Baleine are supposed to be the nicest on St. Vincent.


We turned around and unfurled the genoa and in a short time we were back in sheltered waters again.
We stopped for the night in Byahaut. Nice snorkeling.

Lars Alfredson

About: This waterfall is located in a secluded, remote valley in the north of the island. There are no proper roads leading towards it, thus the best way to see Baleine Falls is to wait for calm weather and go there by boat.
Tourists (and local people too) love a day trip to this gorgeous waterfall. When the group stops at the mouth of a small stream, falls are nearby – just some 100 m inland.
Falls have formed on a small stream which comes down from a volcano.
Water falls down in a single leap, at the base of the falls has formed a basin. Visitors often take a refreshing dip in it.
---