2018 Season

Dawnbreaker
Lars Alfredson
Fri 30 Mar 2018 13:57
We are all set to go (almost the captain is making the final setup and maintenance, new backstay cylinders and the installation of Thomas Ohlsons' artwork) by April 15th.
Starting in San Francisco sailing with well known crew members (Taryn, Garry, Lars and Thomas) and a newby (Mariana) we set off to the Catalina Islands in LA waters.
By April 29th we set off to Hawaii with Paulo, Dal, Lars, Thomas and Jurgen (another newby married to Mariana).
Once in Hawaii crew change by May 15th. Wania and Kenneth will join in Honolulu while Paulo and Jurgen return to work 😊
By June 1st we head off to Micronesia with Wania, Kenneth, Lars and Thomas. One bunk is available for this fantastic leg to Marshall Island where Wania and Kenneth will return home on the 22 July from Majuro. This leaves just Lars and Thomas onboard. 3 bunks are available should one want to sail through micronesia all the way to Palau via Guam.



Crew meeting party in Palo Alto for last barbecue meal for months to come.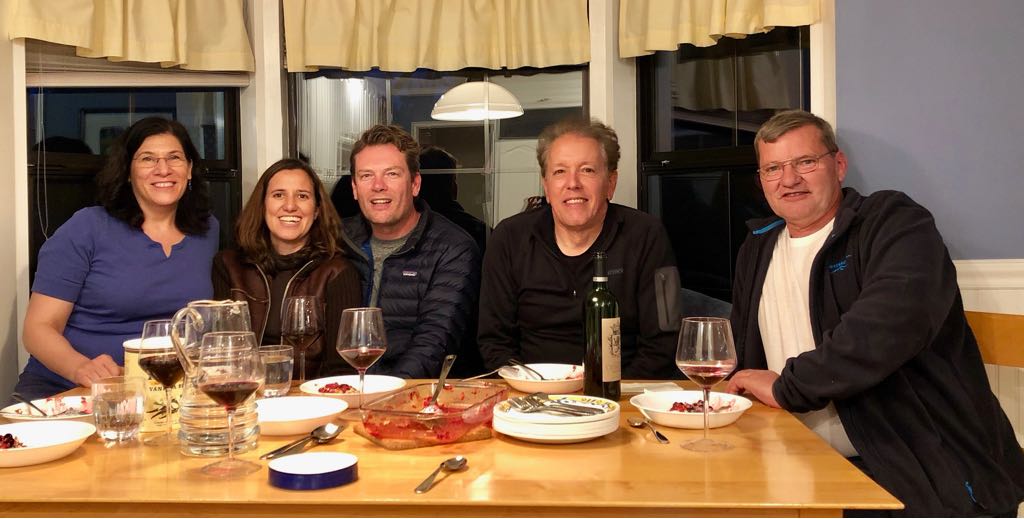 Paulo DB keeper for the winter. Thank you.



Thomas's artwork. Mr Swedish Stainless steel craftsman.




Thomas

Sent from my mobile device
---