Rio 10032011 Thursday

Dawnbreaker
Lars Alfredson
Thu 10 Mar 2011 23:28
Another attempt at our Tram trip. Success, well partially. having queued for hours we finally boarded.
Setting off with jolt and screech we judder our way up to Santa Teresa and beyond.
We rattle across the unprotected drop of the viaduct, not for those of a nervous or delicate disposition
as this "boneshaker" makes its way upward.
Then as we round a corner, crunch, it comes to a grinding halt, a tree has fall across the power lines.
After much manoeuvring and the chaos caused running back on the now wrong side of the road
we jump off as the tram returns to base.
Tram British technology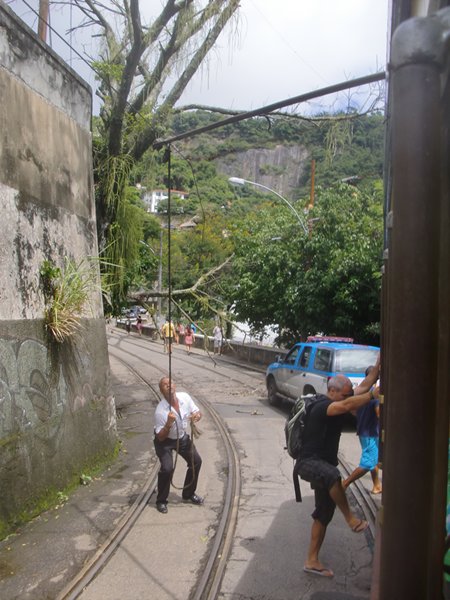 Tree over the line Turning around
Finding a nice little café for a beer and sandwich we watch the activity as trams are reversed and
power pick-ups transferred for their return journey. So reconciling ourselves to the fact that
the fates are against, we return to base.
Rustic Cafe'
Ever up for a challenge we decide to go hunting for stamps instead so the postcards that Lars had been
entrusted to mail can be sent. Five branch post offices and several kilometres later having discovered
that those with stamps only had local very low denominations which meant that you would have to find
space on the card for at least 5 stamps! Finally we get to the Head Office. Here their Philately department
obliged with one from special edition world cup series of suitable value.
Stamp Postcards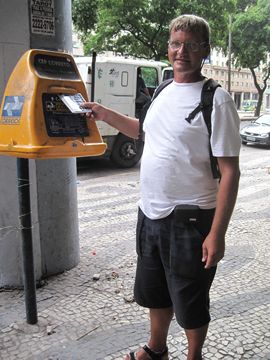 Finally posted
Bob the Blog.
---