Katsuura

Dawnbreaker
Lars Alfredson
Mon 20 Jun 2016 03:52
POS 35:08.78N 140:18.61E

On our Way north we stopped at Katsuura, about 70km from Oshima. As it is usual in Japan, that proper procedures have to be followed and all is scrutinized and photographed by countless Coast Guard officials. Usually it is a stressful and lengthy process, but this time it was unusually complicated.


One has to obtain permissions to stop at the harbours along the coast in advance. We got the permit by mail in a format we could not open and show them. Bosses were summoned, computer experts called in from their day off. After a lot of discussions they came to the conclusion we were not permitted to enter the harbour and should leave.

All turned out OK and we finally went ashore for a marvelous dinner and sake.




Katsuura Onsen is located on the southeast coast of the Kii Peninsula. It is in essence a fishing port turned hot spring resort. Both sides of the village can be easily experience with a short stroll through town.



There are multiple hot spring baths located throughout the village.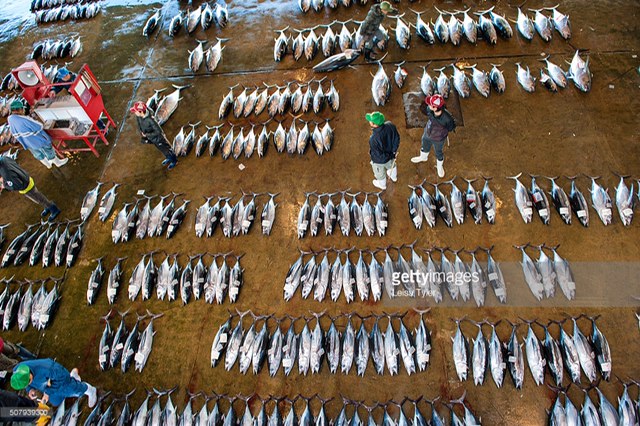 Katsuura's other attraction is related to its fishing industry: the tuna market. Japanese fishermen bring in a large portion of the world's tuna catch, and Katsuura hosts an impressive, early morning fish market that showcases this catch.

Ended the night with excellent Sake





Thomas
Sent from my mobile device
---