Izu Oshima Island

Dawnbreaker
Lars Alfredson
Sun 8 May 2016 00:37
pos 34:44.91N 139:21.16E
Motomachi harbour
Monday 2/5
We wanted to visit one of the islands in the Izu chain of volcanic Islands. We choose Oshima Island.
As usual the wind was on the nose and the engine had to help a bit. It was not a long crossing anyway and we arrived at Motomachi around lunchtime.
There was two entrances to the harbour and I choose the wrong one. A bump on the bottom convinced me to take the other entrance into the small harbour with gigantic concrete walls.
We wanted to climb the volcano but when we checked the bus schedule it was to late in the day to get a bus up the mountain.
We settled to renting bikes instead. We had a nice bike run up the western side of the island. As we made good time we decided to take a roundabout way back to Motomachi. We soon learnt that when you are on a volcano it is ok to follow the coast, but if you want to see some of the interior you have to bike uphill!  What goes up must come down, when we thought we could not cope with more hills, the road turned and we had a very fast downhill run.
On shaky legs we walked to the outdoor Onsen (a mixed one with swimtrunks on), for a well deserved hot soak.
Tuesday 3/5
Up early to catch a bus up the mountain for an attack on the volcano. Of course we had misreae the time table and had to wait for one hour for the bus.
It was a clear enough day but the clouds were low so we did not get any spectacular sights when we climbed the volcano.
After lunch we decided to walk down the mountain back to our harbour. Not an easy thing to do as it turned out. The most direct road down the mountain was blocked off with big signs in japanese. Of course we choose that way. A few hundred meters lower we started to get into problems. The road was under repair after a cyklone in 2013 that killed 15 people. Large parts of the mountain had collapsed and taken the road with it.
We had no proplems until we ran in to this man working on the road. He was adamant about us having to walk back to the top and walk the other road down.
Fat chance, we walked back about 100 meters and dived into the woods. As the road went in serpentines we could get below the man and contunue on our way.
It took a long time to walk all the way back to Motomachi. After the long walk we went to the Onsen for a nice hot soak.
All is well,
Lars, Uno, Viola and Johan.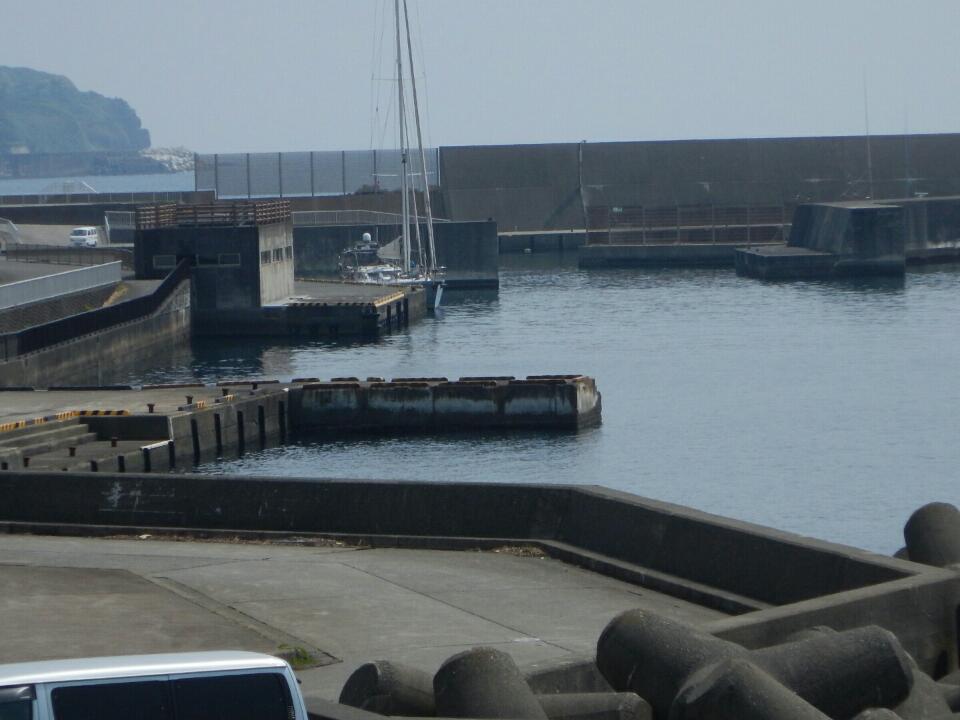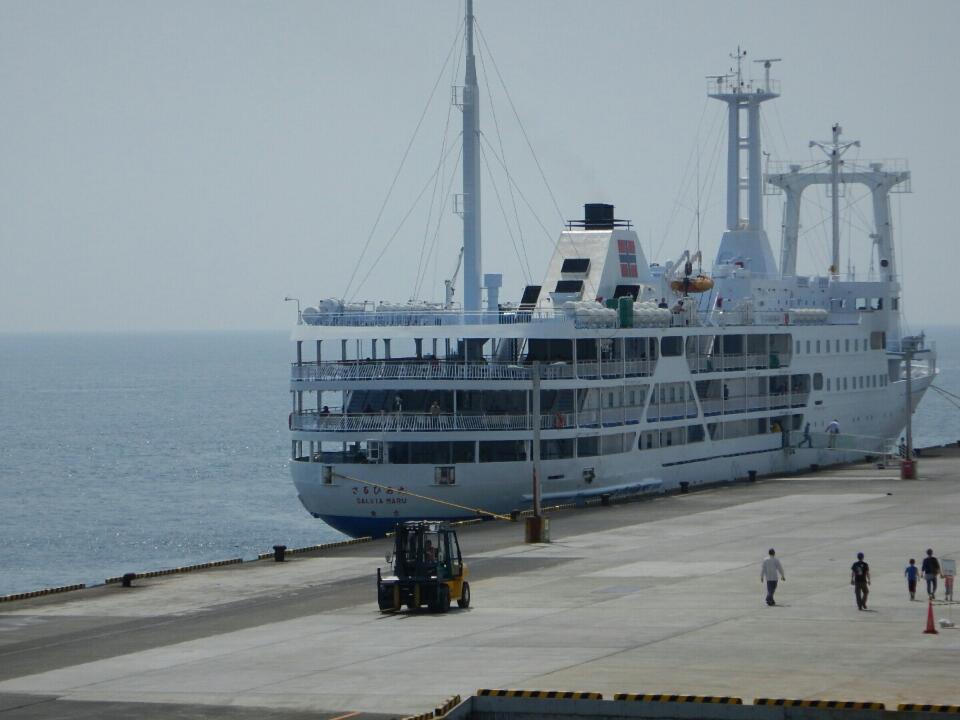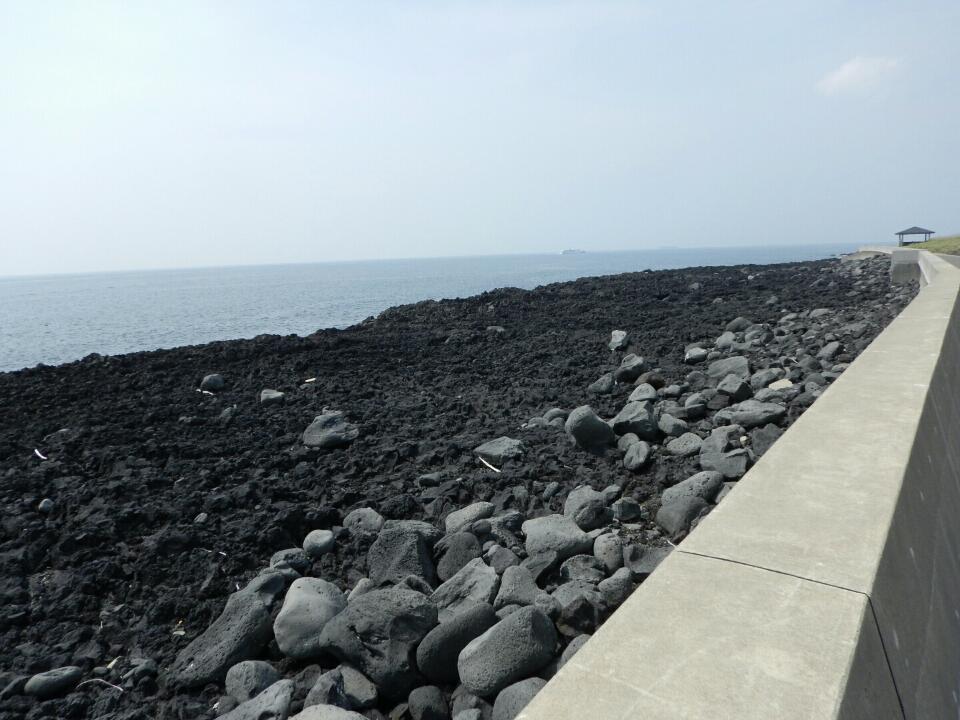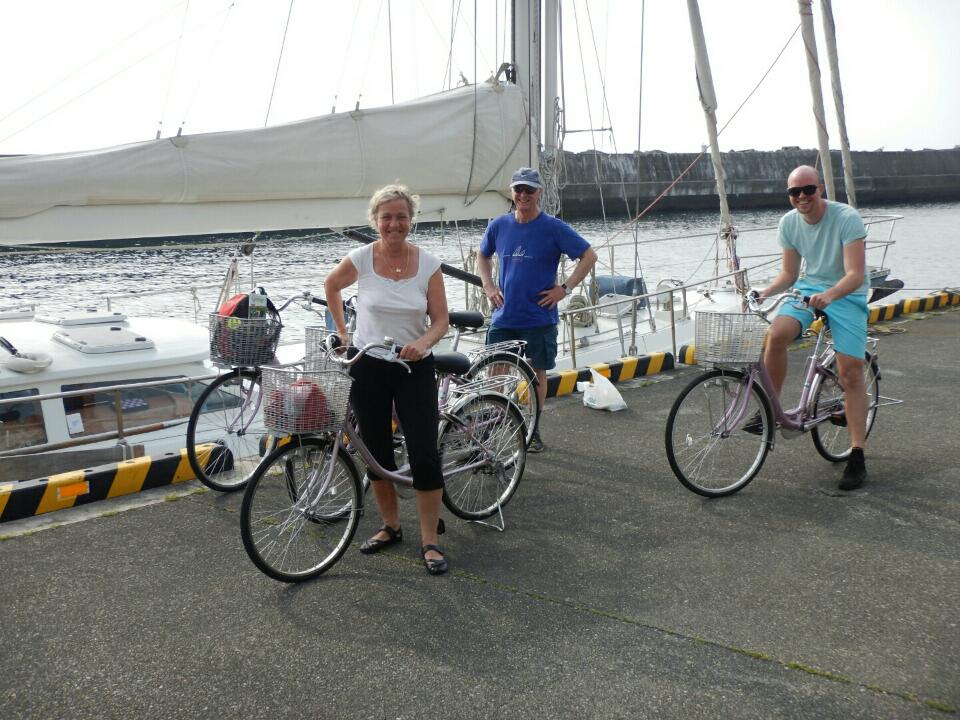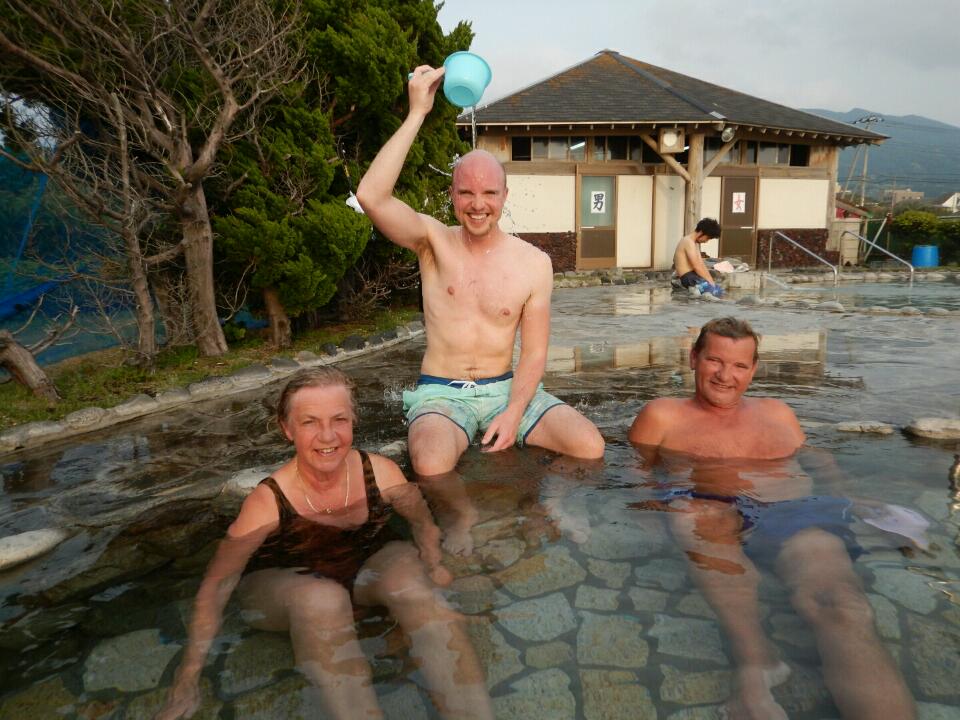 ---