Pre Antarctica meeting in Sweden

Dawnbreaker
Lars Alfredson
Mon 1 Aug 2011 16:49
We all met at Flatholmen to discuss the alcoholic aspects of our Antarctica expedition. Some high proof drinking was included of course.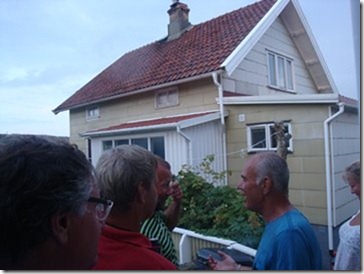 Thomas, Lars, Thomas and Urban
The we decided to take Tonton for a test sail to Skagen on a thypical Swedish summer sailing day.
Suffice to say he did not survive the crossing on shorts and T-shirt. Just a sample of what it might down south. Hehehehe!
Monkey Business Captain Nemo!
Tonton
---