Tannowa

Dawnbreaker
Lars Alfredson
Tue 19 Apr 2016 02:24
pos 34:20.28N 135:10.63E
Tannowa Marina
Saturday 16/4
Uno, Viola and Johan arrived with Shinkansen exactly on time at 15.00 hours.
We did the shopping for the next days and ate dinner at the Marina, planning to leave in the morning for Awaji Shima.
Sunday 17/4
When we looked out in the morning it was light winds and clear sky so we left for Suntopia Marina. As soon as we left the marina the wind picked up and the waves began building, soon we had 40 knots of wind dead on the nose. We lost all our speed in the growing waves and when a 160m ferry anchored in front of us. We were still inside the outer harbour walls. We decided to turn back for something more funny.
An hour later we were back in the marina and on the train to Kobe. We were driven to the station by a very nice man that I had met in the Marina and he recommended for us to go to Shin-Kobe and walk the track up the mountain. It was called the Rocko trail. Quite fantastic with lots of waterfalls. After about 4.5 hours climbing passing numerous water falls and lots off beautifull sights, we ended up at a Shrine high up and realised that it was a long way back down the mountain. Luckely for us we found a bus stop and caught the last bus down to Kobe.
Monday 18/4.
No wind when we motored out of the harbour but soon the wind picked up, on the nose of course. Solution, we changed course for Tannowa. We arrived in time for lunch and a long afternoon walk. Tannowa is a lovely place with a beautiful beach. Still to cold for a swim though.
All is well,
Lars, Uno, Viola and Johan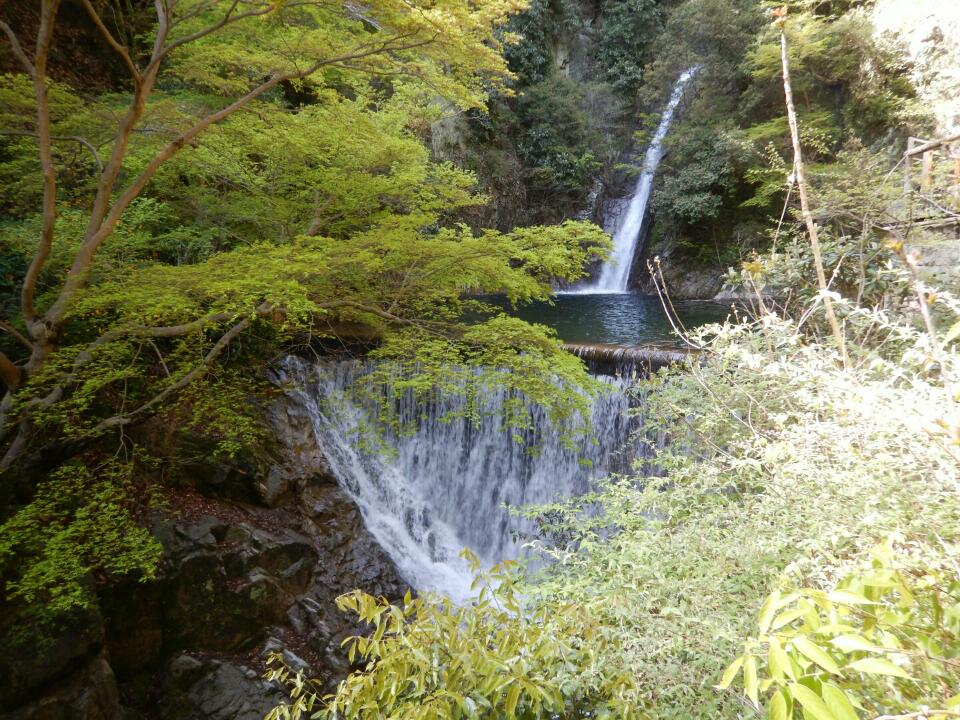 ---