Yasawa Island

Dawnbreaker
Lars Alfredson
Tue 6 Aug 2013 05:43
Pos 16:49.28S 177:27.87E
201300805 Monday
After a sleepless night as despite being in the lee of the island from a wind point of view, the swell was running over the reef between the island and gave us a very rock and rolly night.
Rising early, we decide to abandon our attempt at the long crossing to Yadua Island some 50 nmiles away with the wind on the nose as always and instead turn west and head around the corner to west side of Yasawa Island.
By 8 o'clock we anchored in amongst the reef just of a beautiful white coral sand beach and a headland of volcanic ash and debris. As we anchor a school of large silver fish are jumping and the bird on que are in attendance.
Coming in to the anchorage. A bit shallow at low water.
After breakfast Lars heads out in the dinghy to find a suitable landing for exploration as were nearly at low tide and the fringing reef could be a problem. In the event we land on rocky promontory and set out to explore the beaches and inland, as much as possible.
Shoes on. Fresh Coconut
The loving couple
Me Tarzan you Jane.
Shan find some nice shells and pieces of coloured coral which now jingle in my pocket as we make our way back to the dinghy. There we don our snorkel gear and set about exploring the reef along the shoreline.
After half an hour Shan's had enough and clambers back aboard the dinghy which Lars has tied to a handy coral head while we continue exploring and before he takes it back in tow as we continue along the reef line and then back to the yacht.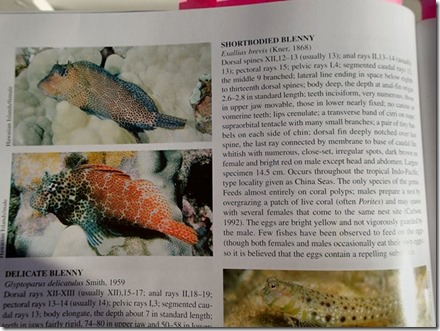 On the way he points into the deep and there's a two metre shark below us ambling along the bottom. In my enthusiasm I dive down casting care to the wind, to take a picture but with one flick of its tail the beast move off just out of visible range which leaves me with just a ghost of an image, I discover when aboard.
The Ghost Shark One of these we hope!
After lunch and a rest Lars and I set out again. The tide is now rising and the reef has re-submerged. A good trip as I manage to get two new (To me) fish, better still I'm able to find them in our fish book. I've had a reply from "What fish is that" offering an identity to my previous discovery that we can't find in the book, but I can't agree with there suggestion so I'll have to continue my researches.
Sundowners, Spag Bol, and a read, with the Eagles "Out of Eden" for the background music. Blustery woollies blowing 20 knots but at least there's no swell and its 25C to boot.
Bob the Blog
---