Ko Adang

Dawnbreaker
Lars Alfredson
Wed 11 Dec 2019 05:25
POS 6:32.538N 99:16.691E
Stopover on a mooring buoy for overnight at Ko Adang, just north of Koh Lipe. Good snorkeling 🤿 at the reefs with the regular sea-life culprits.
Best just passed the beach beyond the marked area swimming within the rocks, produced translucent waters and a richer fauna. Clams within reef structure are very common.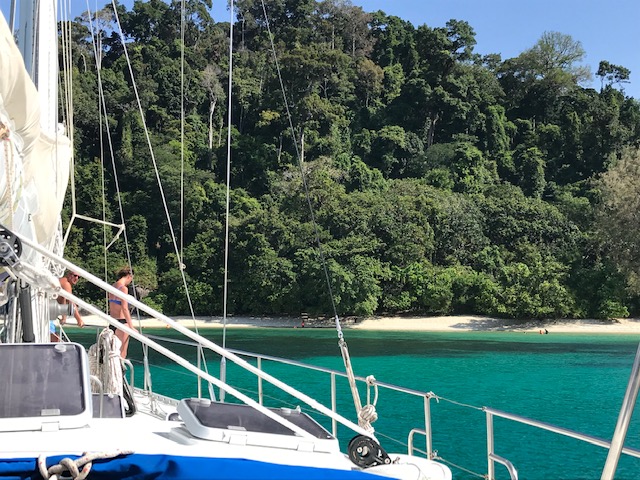 Obrigado / thank you

Thomas

Sent from my mobile device
---