Cape Reinga

Dawnbreaker
Lars Alfredson
Mon 5 May 2014 10:46
Cape Reinga
Position: 34:25.7S 172:40.6E

Most mornings we start our journey to the next place about 9.30 - 10.00am. Having breakfast outside has
been a bit chilly but then the sun comes out and we end up with a beautiful day.

Today we are going to the most Nothern point of New Zealand, Cape Reinga (Te Reranga Wairua, which
means the "leaping place of the spirits") where there is a lighthouse that was built in 1941. It is a
great walk/ride on Rosie (Rosie is my scooter, so if I refer to Rosie, you know what I'm talking about).



Cape Reinga with the "Three Kings Islands" on the horizon.



Rosie in action. Getting closer.




Two seas meet together, the Tasman Sea and the Pacific Ocean. In some parts the seas clash together
and the Mauris say it's their ancient ones and their spirits making themselves heard. Getting down was
easy but getting back I had to lean forward on Rosie to get her up the slopes. Lars took the hard way
back and climbed a small hill that was a very good lookout point.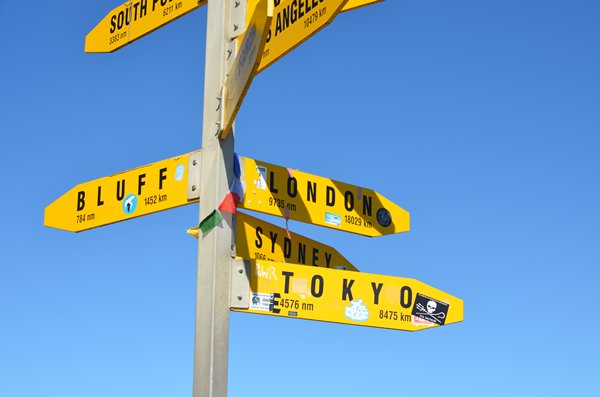 Long way from home.


---