Gulf Islands

Dawnbreaker
Lars Alfredson
Tue 19 Sep 2017 16:10
Gulf Island British Columbia BC
we had a great cruise the first week of September. Fall is making it's presence felt.
In Vancouver we dropped off Uno and Viola for their return flight to Sweden.
New crew joined us. Wania from Brazil and good friends from San Francisco, Taryn and Paulo. Off Vancouver we took a short sail to Bowen Island before crossing over to the Gulf Islands on the shores of Vancouver Island.
What a crossing! Blessed with a 20kts NW wind, it was a full sail across with speeds up to 10kts. A great start for the week. We left many friends behind. New and lovely friends we met on the shores of mainland.
A sunny week, warm and fun hopping islands and walking the trails of the Marine Parks. Multicultural gastronomy topped by sunset happy hours made the week flyby and ended in Victoria, where Taryn and Paulo returned home by seaplane straight from the harbour to the Vancouver airport. Taryn was so excited that she decided to rejoin us in Victoria for the sail south to San Francisco later in September.
Dawnbreaker has acted up again and refused to start the engine. After hours digesting the manuals and poking around the control box we didn't manage to fix it's temperament and Wania had to hot wire the engine starter - under the guidance of Lars of course.
Another plague still persisting is the Iridium modem installation. As temperamental as the boat. Hahahaha. We need to fix this before we head offshore.
This was probably the last week of summer we experienced. Fall is making it's presence felt and the breeze is chilly. So back to our winter gear.
Seattle and the great sweet-water Lake Washington is our next goal, after cruising around the San Juan Islands.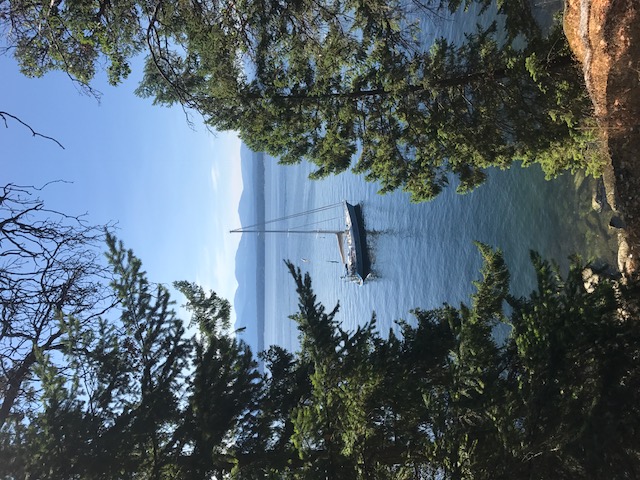 Thomas
Sent from my mobile device
---