Himeshima

Dawnbreaker
Lars Alfredson
Sat 26 Mar 2016 13:58
pos 33:23.48N 131:38.42E
Himeshima
Friday 25/3
We reached Himeshima in the afternoon, the weather was nice and sunny so we took a walk around the village. We found a small tourist information with two japanese speaking girls (mostly). We got all the information about Himeshima that they had.
We had also found some info online coming over. Himeshima is famous for growing big tiger prawns and for being visited by lots of butterflies passing by. Unfortunately non of these things was in season now.
We walked around the village and checked out the empty tiger prawn basins (enormous).
In the evening we visited a local restaurant and had a nice dinner of said prawns.
Saturday 26/3
Another beautiful day and off we went for a long walk (16km) around the Island. All the spring flowers are out and the warming sun made it possible to walk in shorts and t-shirt(thats me, Lone still thinks it is cold).
We visited the lighthouse on the other end of the Island and after that the local Onsen.
After a nice soak in the hot water we walked refreshed back to the boat.
About 14.30 we took off for the next Island. Hardly any wind so motoring was the solution.
All is well,
Lars and crew.
Skickat från min Xperia™-surfplatta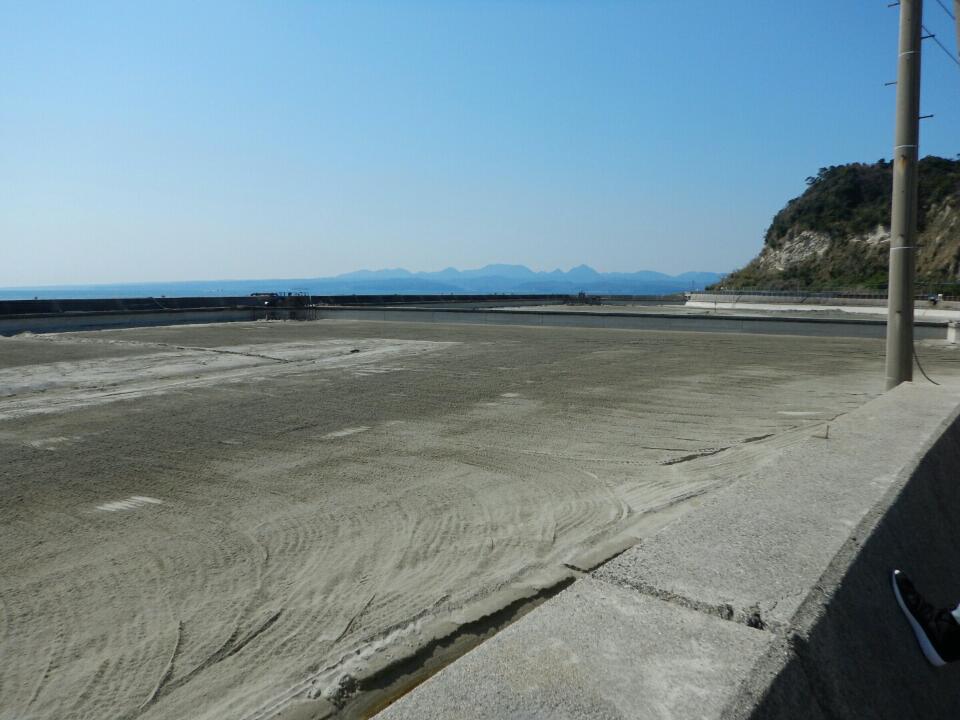 ---