Photos from Robinson Crusoe Island, part 2

Dawnbreaker
Lars Alfredson
Fri 12 Oct 2012 00:19
Photos from Robison continued:
The second day we tackle the steep hike up to Robinsons lookout. "Mirador de Selkirk"
Big eucalyptus trees grow up the mountain side.
High up is the remains of Selkirks mountain shelter.
A short stop to catch our breath and drink some water.
Can you see Dawnbreaker down there.
In some places the track is dug out in the mountain side.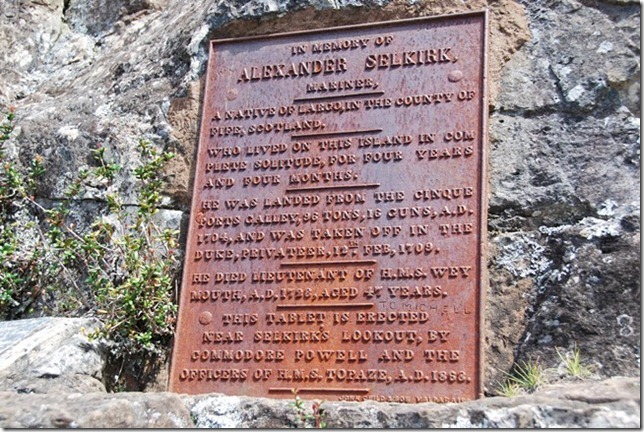 Memory plaque at the top
View from the top at 572m
Lunch break at Selkirk's lookout
I see a ship!
The whole bunch posing.
Here is some more pic's from the village that was devastated by a tsunami in 2010:
What remains of many houses. New houses are being buildt higher up.
We managed to find two micro breweries in the village.
Old Spanish canon in Fort Santa Barbara.
Cabral doing his best "Robinson"
A few more pictures follows in part 3.
Lars
---