Rio 11032011 Friday

Dawnbreaker
Lars Alfredson
Fri 11 Mar 2011 23:36
Adventurous as ever we decide to visit "Him who looks down on us" from on high, Christ the Redeemer,
the enormous 38M high statue of Christ up the to the mountain overlooking our mooring.
Up the 710M Corcovado Mountain on the funicular railway we arrive at base of one of the 7 Wonders
of the modern world. When the clouds clear the views are fantastic but you have to be quick as both
the view looking up at the statue and downwards over the city disappear into the mist.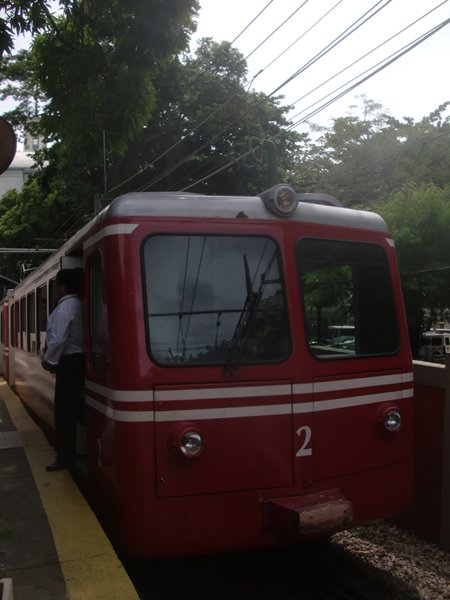 The way to the top
The most visited monument in Rio
Next the Botanical Gardens, more walking but the promise of lunch and a beer and I should able to rest
my weary legs. Very interesting, lots more walking but through the pain barrier now and I'm sure to be
getting shorter as my legs are worn down to stumps! We confidentially get the bus back.
Copacabana for dinner and so to bed.
Healthy lunch and no Beer Other visitors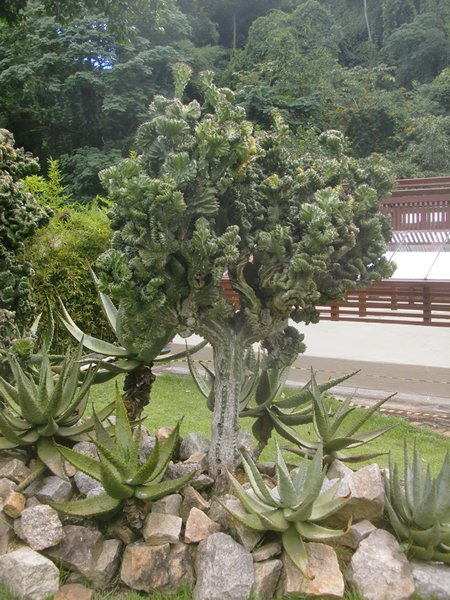 Cactus Orchid
---