Tsunashirazu- Shirahama

Dawnbreaker
Lars Alfredson
Thu 21 Apr 2016 14:05
pos 33:41.12N 135:21.31E
Tsunahirazu Pontoon
Wedensday 20/4
We left Sumatu in the morning to catch the outgoing tide between Awaji Shima and Honshu. After popping out into the Pacific the wind unfortunately turned on our nose (again) and we ended up motorsailing to Tzunahirazu. After studying Google Maps I had found a nice pontoon in the center of the town. We did not get there until about 18.00 hours. There was a Japanese sailing boat tied up to the same pontoon with 3 happy japanese gentlemen. After dinner (meatballs and lingonberries from Ikea Fukuoka) they came over for a chat.
They were going south to Kyusho for a two months cruise. That is where the big earthquakes was a few days ago. I managed to get some good info on ports to visit on our way north. We also tried to get them to appreciate "Gammeldansk" with no big luck.
Thursday 21/4
When we woke up our newfound friends had departed. We went out in search of Onsens. No problem since there was one only 20 m away.
The whole area seems to be full of hot springs. We walked over to the nearby town of Shirahama. This is a tourist town in the summer. Nice beaches, lots of hotels and lots of Onsens. We walked along the coast to some tourist spots, a rock plateau by the sea and a very nice cave that once were used by pirates. The only way to get down to the cave was by lift down to the sea level.
Unfortunately it started to drizzle on the way back to town. We found a nice place for lunch and after that we went to one of the oldest Onsens in Japan. A nice outdoor onsen by the sea. After a nice bath we retired to the boat as the rain increased.
All is well,
Lars and crew.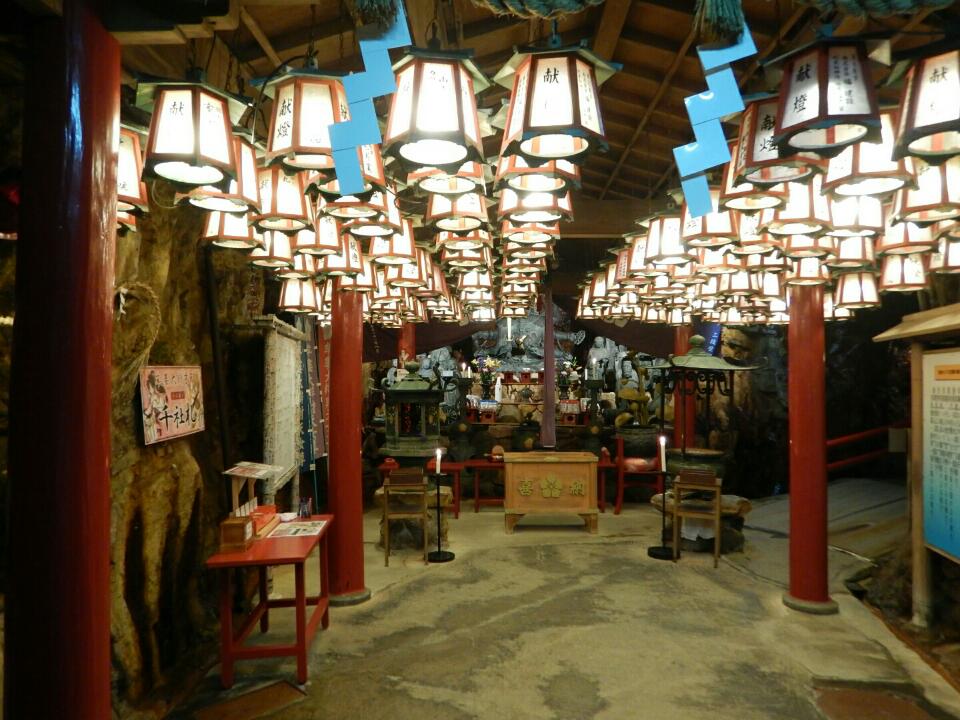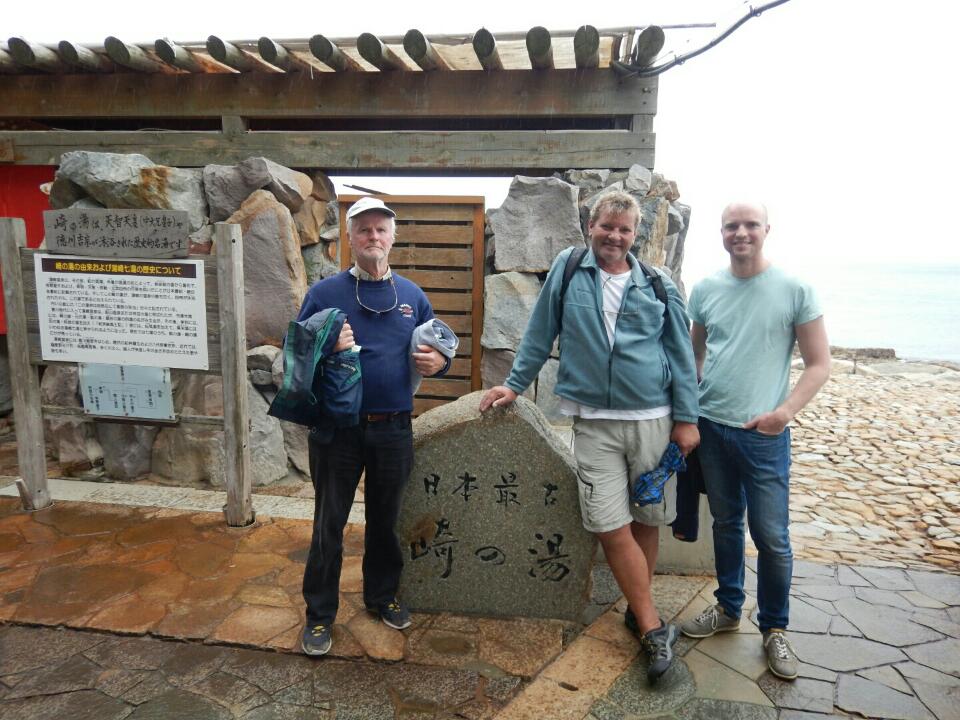 ---