Dawnbreaker back in the water

Dawnbreaker
Lars Alfredson
Sun 1 Jun 2014 08:57
Pos 35:43.69S 174:20.02E
Riverside Drive Marina

We were back at Dockland 5 on Tuesday evening the 20th of May. The painters had managed to get most of the jobs done in spite of the winter weather with lots of rain.
Two days of work gets the mast ready for re-stepping.
On Thursday the Crane arrives and up goeas the mast.



Putting bits together. Big Crane arrives.





And up she goes.


On the following Monday (26th) Dawnbreaker is put back in the water at high tide.





Up she goes. Painting under the keel.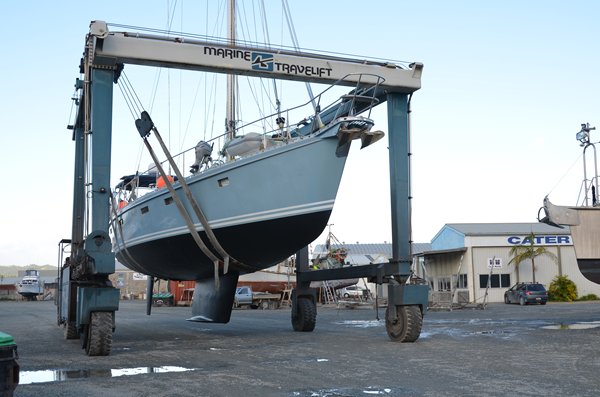 Propeller treated with "Prop Speed". On the move.




In she goes.

Some minor hiccups later, (1. The engine would not start, solution jumper cables. 2. The engine died 100 meters up the river, this meant a quick
drop of the anchor to avoid getting stuck in the mud. After bleeding the engine and jump start it again.) We managed to go through the bridge and tie
up at Riverside Drive Marina just when it got dark.





It feels good to have Dawnbreaker back in the water again.


Lars and Caroline.




---