Alotau

Dawnbreaker
Lars Alfredson
Sat 2 May 2015 11:57
pos 10:18.75S 150:27.23E

Saturday 2nd of May 2015
Alotau

After we arrived in PNG (Papua New Guinea) a week ago we have spent a nice week visiting different villages in the area on our way to Alotau for crew change.
Here is some pics:



Time to put up the PNG flag. The welcoming committee.




Fishing for dinner. Steve meets the school kids.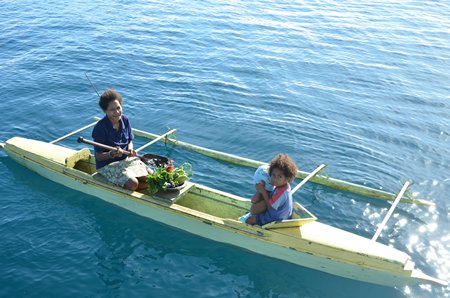 Bartering for fresh vegetables.



Doini Island. Taking a walk to the Skull Cave.



The skulls of former chiefs and important people enjoing the view.




A beautiful sunset at Doini Island.



Building a new cookhouse. The master carpenter, with a few fingers missing is sharpening his tools.



The only sailing (boat) dugout we have met so far.


On Friday Martin went home and we are waiting in Alotau for Thomas and Ewa (Sannas parents) to arrive on Sunday.

All is well,
Lars and crew.

---