Dawnbreaker on the move, Summer 2015

Dawnbreaker
Lars Alfredson
Tue 5 Aug 2014 23:55
Dawnbreaker is ready to be on the move again and is recruiting friends to join us on this leg.
We plan to start sailing again in October going slowly south along the NZ coast.
Crossing over to Tasmania in December and in the New Year sail in time for the Rolex Sydney Hobart.
Tasmania is an island state, part of the Commonwealth of Australia, located 240 kilometres to the south of the Australian continent, separated by Bass Strait
After that in January moving up along Australia's east gold coast to reach the Great Barrier Reef, sailing by the beautiful coastline.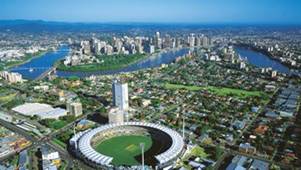 The Great Barrier Reef is the world's largest coral reef system composed of over 2,900 individual reefs and 900 islands stretching for over 2,300 kilometers over an area of approximately 344,400 square kilometers
The Sydney Hobart Race
Over the past 69 years, the Rolex Sydney Hobart has become an icon of Australia's summer sport, ranking in public interest with such national events as the Melbourne Cup horse race, the Australian Open tennis and the cricket tests between Australia and England. No regular annual yachting event in the world attracts such huge media coverage than does the start on Sydney Harbour.
onton
---