Moorea

Dawnbreaker
Lars Alfredson
Tue 11 Dec 2012 22:31
Pos 17:29.53S 149:51.14W
Opunohu Bay, Moorea
Tuesday 11/12 2012
We spent a few days in Papeete busy with repairs and shopping.
The weather turned rainy for the first time since we came to French Polynesia.
I took down the mainsail and took it to the sailmaker. It will be a few days before I get it back.
Look what I found!
On Sunday we were fed up with lying in the Marina in the rain so we decided to go over to Moorea for a few days.
Sadly Steve have to go back home to Australia for family reasons so we said our good byes.
We anchored in Cook Bay the first night and moved over to Opunohu Bay on Monday.
The rain showers started to thin out and on Tuesday we saw the sun again for the first time in a week.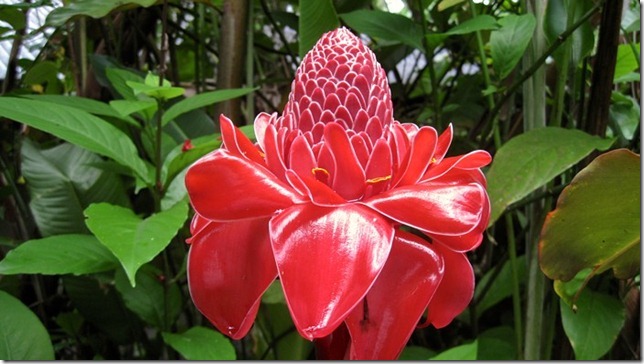 We had read about the feeding of rays and sharks that took place for the tourists.
We followed the local tourist boats in our dinghy to try and find this feeding place.
After a while we spotted this gathering of small boat and went over to check it out. Sure thing the water was full of rays and sharks,
drawn there by the raw fish that was fed to them.
It was a fantastic experience, you could hand feed the sting rays that came up and pushed on you for food.
Wedensday we are going back to Papeete to pick up the main sail and get ready for sailing to the Marquesas for Christmas.
Lars
---