Dutch Harbour review

Dawnbreaker
Lars Alfredson
Sat 23 Jul 2016 21:56
Unalaska / Dutch Harbour
The wild west town. First inhabited place before the Alaska peninsula. A fishing town with about 2000 permanent population and a seasonal 3000 workforce dedicated to the fish plants in town.
A true multicultural town, with the temporary workforce dominated by Philippinos, Mexicans and Asians. Phils and Vietnamese control the 8 taxi companies
It is so small that everyone knows about us and Dawnbreaker. Everything turns around the fish plants and they own the majority of the business here. From the pub to hotel, supply and supermarkets.
Pay is good but things are VERY expensive. No one that has a job pays for housing. All provided by the employer.
Internet is limited and there is no mobile internet. Only two wireless hotspot providers and it does cover all places. Specially our mooring spot. So we have to either buy access for $5 per day at the Norwegian Rat Bar or walk to the public library.
There are though many hiking trails with WWII remains. Very busy Harbour bringing goods and shipping fish.
Bald Eagles are nuisance here. And protected species of course. They love to sit in the top of the mast and steal wind-indicators.
We waiting for the delivery of our new dinghy and outboard engine. Then off to explore the islands on our way to Kodiak for bear photo shooting.
All is well
Thomas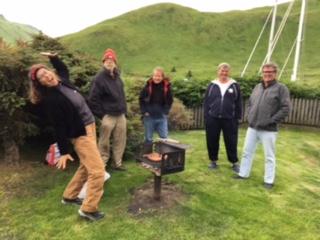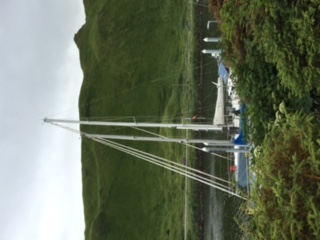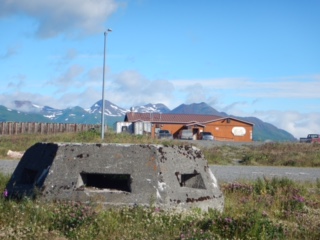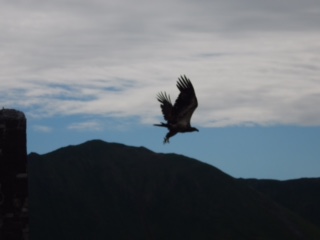 Thomas
Sent from my mobile device
---