Ride to SFO 1

Dawnbreaker
Lars Alfredson
Tue 3 Oct 2017 15:48
POS 48:27.337N 124:52.557W
Very little wind drove us out to the Pacific Ocean through the Juan de Fuca Strait. In search of more winds we head west to about 50nm from the coast.
Orcas joined us for a farewell, after sailing in their waters for two seasons.
It is an emotional loaded moment. Time to go. Experiences, sensations and friends left behind but for ever in our hearts.
PNW thank you for this amazing experience.
Dawnbreaker has to continue on her journey.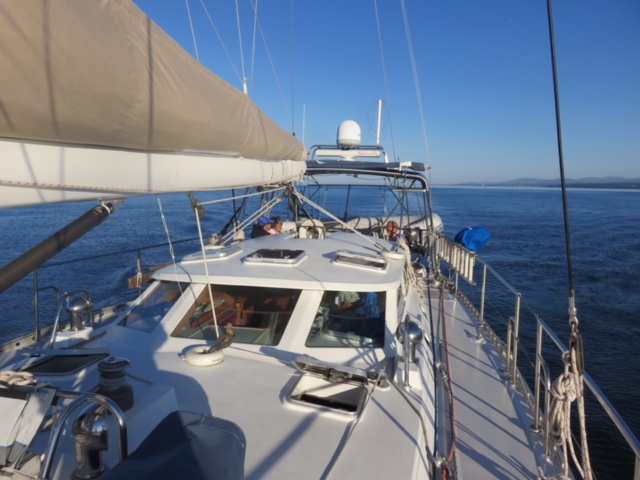 ---