Riung Flores

Dawnbreaker
Lars Alfredson
Fri 12 Apr 2019 21:04
POS 8:24.32425S 121:01.301656E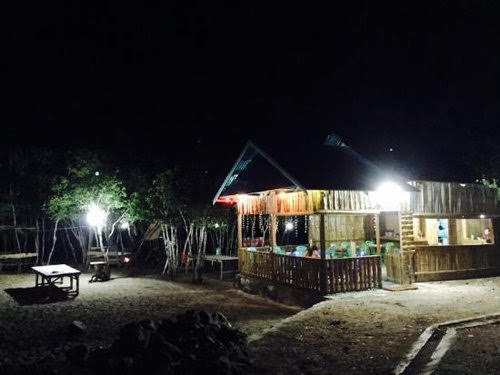 Dawnbreaker made it to Riung after long motoring and hot weather. Time to do some washing and cool down. A trip inland is planned. "Hello, as you may have seen on Facebook, we have come to a new port. tomorrow we will drive to a "village" called Bajawa.It is a 12-hour trip. Where we are now is called Riung." in the words of Urban Edvardsson
About: Riung is a fishing village located in the northern coast of Flores, Indonesia and mostly known as the gateway for the 17 Islands National Park (Tujuh Blas Pulau). The village itself is sparsely populated, with wide streets lined with coconut trees and friendly locals.
Most points of interested are located on it's central area near the pier, market, several small shops, eateries, the diesel generator and the single ATM machine (Bank BRI). There isn't a beach on the village, the area near the pier is a mangrove with mud bottom.
— with Lars Alfredson at Riung, Flores-NTT.
---