Miyajima Island

Dawnbreaker
Lars Alfredson
Fri 1 Apr 2016 05:54
pos 34:17.81N 132:18.70E
Miyajima harbour.
Our trip over to Miyajima from Kanon Marina only took abaut 1.5 hours, but there is hundreds of oyster farms you have to avoid. They are big wooden rafts from which the oysters hang suspended to grow. Very big business here.
We found a nice pontoon a bit away from the very busy ferry traffic, and spent the afternoon sightseing the town. A very big tourist destination. The main attraction is the well known Itsukushima Shinto Shrine. We walked around with hundreds and hundreds of tourists that came over with ferries that was running all day long. There is also lots of tame deers that walk around on the streets. When we had enough, we sat down for a beer and to do some people watching.
What a difference it was later when we searched the town for a restaurant to have dinner. Everything was closed, not a shop or eatery anywhere. We had to return to the boat for our dinner.
Thursday 31/3 was a nice clear day, ideal for a hike up to the top of Mt Misen 535 m over the sea. It was a good track, quite steep with lots of steps built up the side of the mountain. We only met one person coming down on the whole way up but as we got near the top there suddenly was lots of people. They had all taken the cable car up.
There was lots of Shrines up there including the "Kiezu-no-hi" a flame that has been burning for almost 1200 years. In the end we took the cable car down.
Wise from yesterday we enjoyed a lovely oyster lunch before leaving Miyajima.
All is well,
Lars, Lone and Ivan.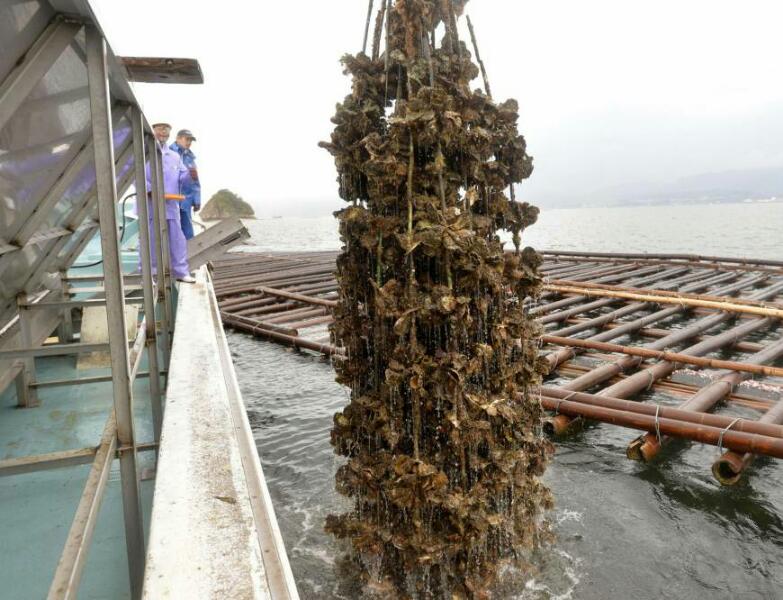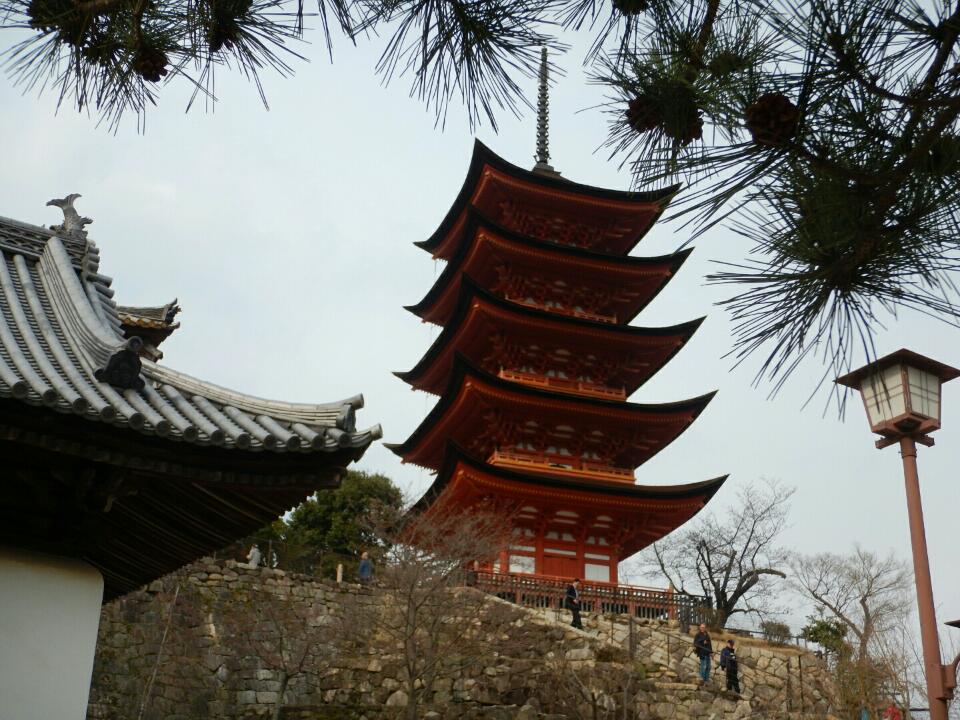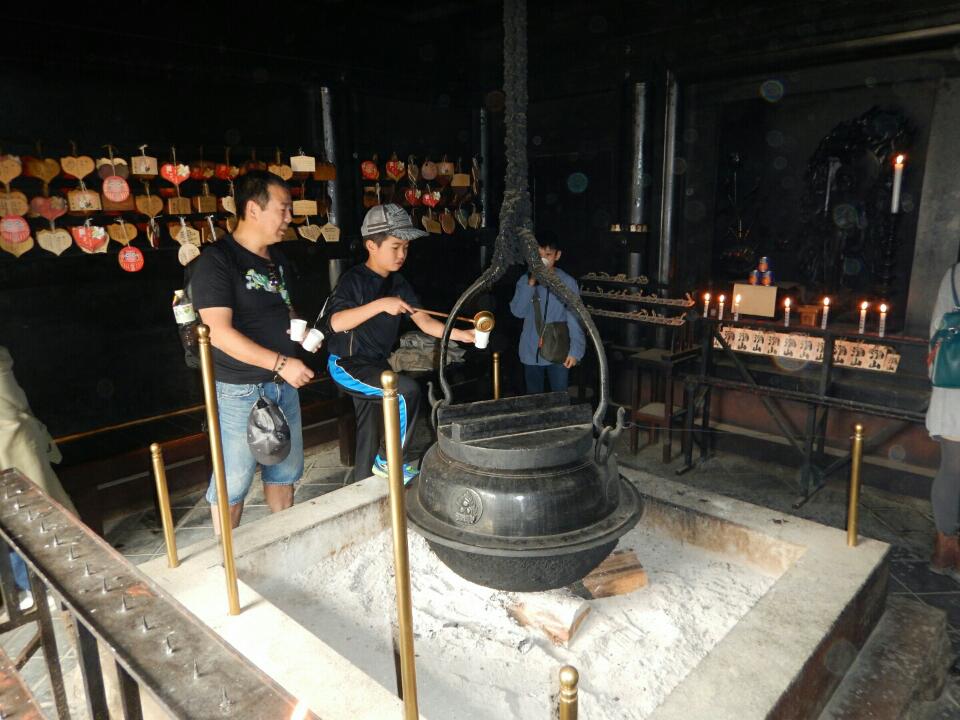 ---