Vanuatu photos 1

Dawnbreaker
Lars Alfredson
Sun 15 Sep 2013 06:29
Here is some pics. that we could not post with our previous blogs.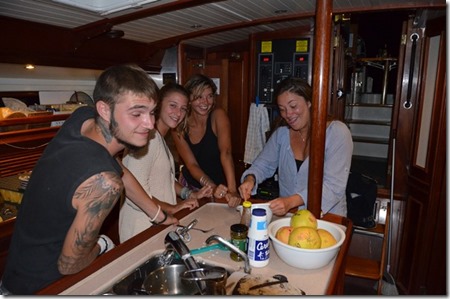 What are they cooking? Chocolate cake!
Happy crew. Stocked up on Bananas.
Do you want some fruit? Yes, two Paw paws (Papaya)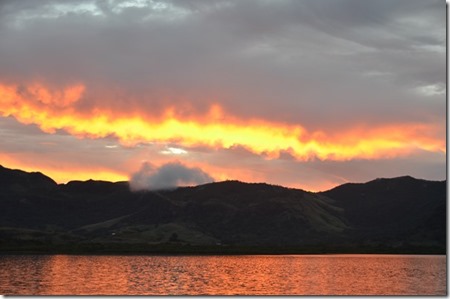 Everybody likes a nice sunset.
What girls like to do. What boys like to do.
The kitchen The cooker.
Lunch is served. Everybody likes the food.
Happy eater. More happy eaters.
Beer or Kava?
More pictures to follow.
Lars
---